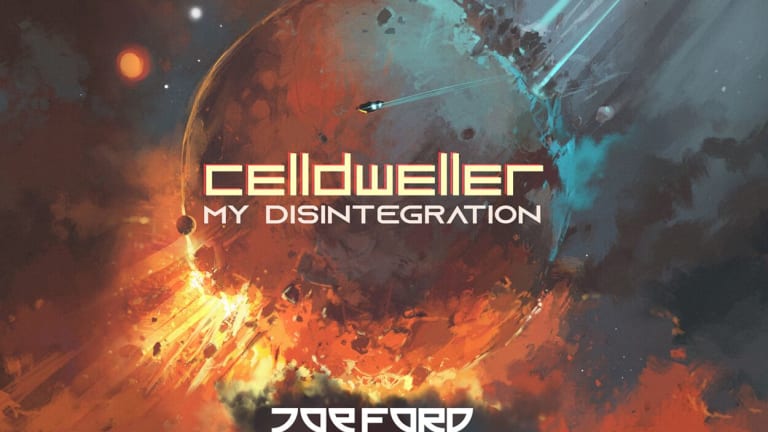 Joe Ford Unleashes Massive Neurofunk Remix of Celldweller's "My Disintegration"
Joe Ford Returns to FiXT for a massive remix of Celldweller's newest single, "My Disintegration."
To mark his triumphant return to Celldweller's FiXT label, Joe Ford takes on Celldweller's latest electronic-rock opus "My Disintegration." What can only be called a highly aggressive neurofunk-inspired remix is sure to send tremors through the very earth itself.
Tapping into his unique brand of U.K. drum and bass, Ford masterfully transforms "My Disintegration" - the most recent single from Celldweller's forthcoming fifth studio album, Satellites - into something entirely new and unexpected.

Expressing his excitement about the remix, Celldweller noted:
"When I knew I was getting a Joe Ford Remix, I expected all the things you expect from Joe Ford - great sound design, cool melodies and crushing beats. However, when I got his remix of "My Disintegration" in my inbox, it went far beyond my expectations. I hope everyone loves this remix as much as I do."
Like many bass-oriented electronic music artists, U.K. drum-and-bass producer Joe Ford comes from a rock and metal background, and says he "always wanted to merge electronic and rock/metal elements together." That dream came to reality with his first collaboration with Celldweller, a single called "Breaking Point" featuring British vocalist Robin Adams. 
Ford's remix of "My Disintegration" is the natural follow up to their previous collaboration, and he had this to say:
"Having been a fan since I was a kid when my brother showed me Celldweller's "Frozen," working with Klayton last year was a big honor. Remixing his new track was so much fun. Writing music is so much easier when you have amazing content to work with straight away; this was one of those situations. I hope everyone enjoys it nearly as much as I did making it."
If the high-energy hybridization of rock, metal and electronic music is something you're excited about, you better not miss out on Joe Ford's explosive remix of "My Disintegration." 
You can check it out on your preferred retailer here.
FOLLOW CELLDWELLER:
Website: klayton.info
Facebook: facebook.com/celldweller
Instagram: instagram.com/klaytoncelldweller
Twitter: twitter.com/celldweller
YouTube: youtube.com/user/celldweller
FOLLOW JOE FORD:
Facebook: facebook.com/Joefordmusic
Instagram: instagram.com/joe_ford_music
Twitter: twitter.com/joefordmusic
YouTube: youtube.com/user/Joefordmusic