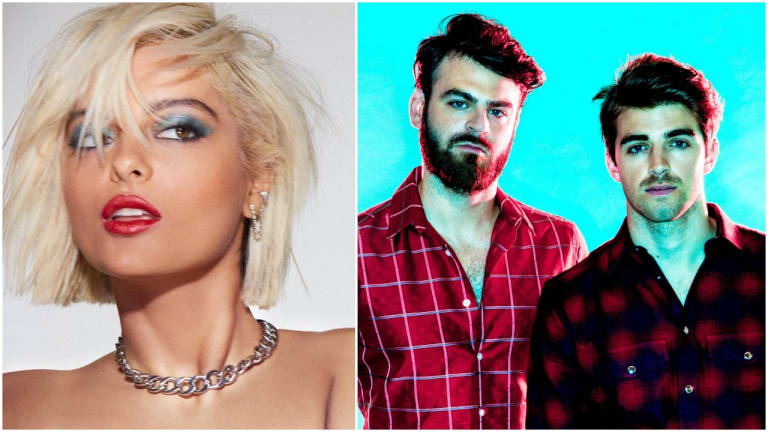 The Chainsmokers Share Clip of Upcoming Bebe Rexha Collab
The Chainsmokers have enlisted Bebe Rexha for their next release.
The Chainsmokers aren't keeping fans waiting too long between one release and the next. A month ago they shared a collaboration with Ty Dolla $ign and bülow, and this week they'll follow it up with a track featuring none other than Bebe Rexha.
The duo consisting of Alex Pall and Drew Taggart shared a brief clip from the single's music video to their social media accounts. As can be heard in the video, Rexha's sultry vocal rings out over the gravelly bass of one of the duo's signature dance-pop arrangements.
The Chainsmokers may appear bound and determined to fully cross over into pop, but they've managed to make room for the EDM sound that garnered them a global following on their ever-growing discography. Entries on the tracklist of last year's sick boy spanned heavy trap to singer/songwriter vehicles.
The Chainsmokers' Bebe Rexha collab, which is out May 31st, will also appear on their upcoming album, World War Joy.
FOLLOW THE CHAINSMOKERS:
Facebook: facebook.com/thechainsmokers
Instagram: instagram.com/thechainsmokers
Twitter: twitter.com/thechainsmokers
SoundCloud: soundcloud.com/thechainsmokers
Follow Bebe Rexha:
Facebook: facebook.com/beberexha
Twitter: twitter.com/BEBEREXHA
Instagram: instagram.com/beberexha