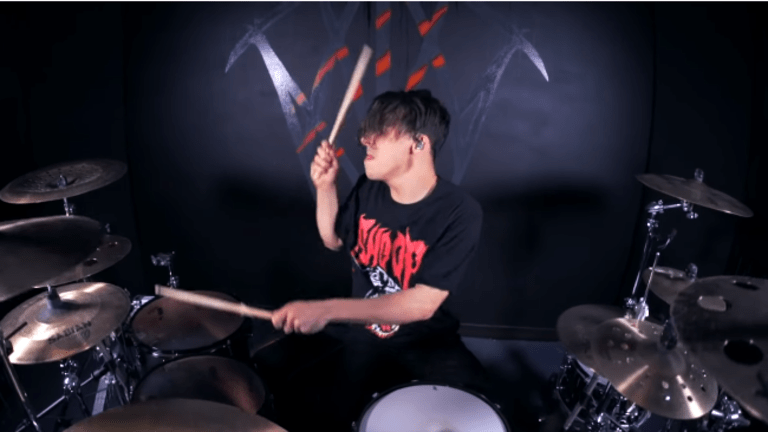 The Chainsmokers' Drummer Covered Lil Nas X's "Old Town Road"
Matt McGuire has spiced up the megahit with his drum cover.
Unless you've been under a rock all year, you've heard Lil Nas X's massive single "Old Town Road," a hip-hop hit with country undertones courtesy of Billy Ray Cyrus (of "Achy, Breaky Heart" fame). It's arguably the biggest track in the world at the moment, so it's no wonder that the tune is inserting itself into every facet of the music world, EDM included. 
It certainly piqued the interest of Matt McGuire, the touring drummer for EDM superstars The Chainsmokers. Matt apparently likes the track so much that he took it upon himself to provide a drum cover of the tune. 
Adding flair and intricacies to the rather basic drum beat of "Old Town Road", McGuire heated the track up even more with his drum cover. In just four days, the cover has already gained over 200,000 plays on YouTube. McGuire's enthusiasm about the cover can clearly be seen in the video as he vivaciously plays through the song. 
"Old Town Road" is showing no signs of slowing down or losing popularity at the moment, with everyone from soccer moms to toddlers singing along. Matt McGuire's cover surely gives the track a new vitality, and it will undoubtedly gain even more popularity in the weeks to come as he and The Chainsmokers embark on the World War Joy Tour. 
H/t: Your EDM
FOLLOW THE CHAINSMOKERS:
Facebook: facebook.com/thechainsmokers
Twitter: twitter.com/TheChainsmokers
Instagram: instagram.com/thechainsmokers
SoundCloud: soundcloud.com/thechainsmokers