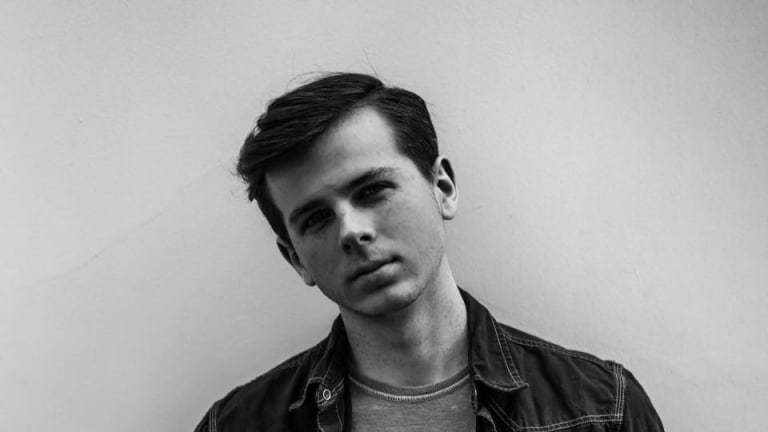 The Walking Dead's Chandler Riggs Releases Future Bass Track on Steve Aoki's Label
Carl from AMC's the Walking Dead goes EDM with a new track on Steve Aoki's New Noise label.
Chandler Riggs, former star of popular AMC television series The Walking Dead released a new track on Steve Aoki's New Noise imprint. Under the name Eclipse, Riggs' venture into the EDM world sees him explore a future bass/trap hybrid sound. 
Titled "Endeavor", the track begins with gentle piano interwoven with synth. He then leads listeners into the fire with a bouncy drop riddled with twinkling keys and pounding bass. 
In an interview with KTLA, Riggs spoke on the balance between his acting and music careers:
"I'm actually producing music kind of on the side, and I'm starting to play some shows and things like that. I'm doing that and acting, it's quite a lot to juggle but it's a lot of fun. I produce electronic kind of music, like EDM kind of stuff. Acting is awesome, but I'm really, really able to express myself creatively in music."
Although he hasn't played many shows, it seems he's not ruling out playing more in the future. In addition to his real life shows, Riggs performed at the virtual party, Fire Festival, hosted inside the video game Minecraft. 
"Endeavor" by Eclipse is out now on Steve Aoki's New Noise. You can download and stream it here.
H/T: Your EDM
FOLLOW ECLIPSE:
Facebook: facebook.com/ccarltonriggs/
Instagram: instagram.com/eclipse.sounds/
Twitter: twitter.com/eclipse_sounds
SoundCloud: soundcloud.com/eclipse_sound
FOLLOW CHANDLER RIGGS:
Facebook: facebook.com/ccarltonriggs/
Instagram: instagram.com/chandlerriggs5/
Twitter: twitter.com/chandlerriggs