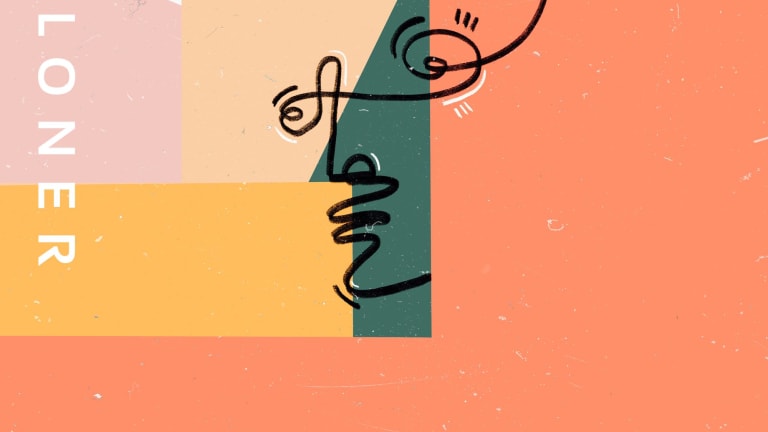 Charlie Crown recruits Hyara for his debut release, "Loner."
The producer formerly known as Flapo is off to a fresh start with his Charlie Crown project.
At some point in time, every artist wants to change their creative palate. Regardless of the art that they make, there comes a moment where they get tired of their figurative "bread and butter."  Each artist should draw upon new influences throughout their career, and use those influences to inspire others. 
In the case of Charlie Crown, it was time to start fresh. 
After putting out remixes and original releases under the moniker Flapo, the producer (whose real name is name Carlos Andreas Gonzalez) decided it was time to change things up and become Charlie Crown.  To start his new journey, he enlisted vocalist Hyara for his debut single, "Loner."  
Loner is an ethereal and airy creation filled with great choices in instrumental arrangement. Hyara's voice emanates a hypnotic presence reinforced by Charlie Crown's eclectic and creative use of instruments throughout the entire track.  The song feels like a combination of chill downtempo with hints of future bass and a pinch of eastern influence (the second drop a clear indication of the latter). 
The song never gets carried away or strays from its intended purpose.  To best sum up "Loner," it's a hypnotic, relaxing and meditative track that puts you in a very specific mood upon the first listen. Speaking of which, if you haven't had the chance to listen to "Loner" yet, find it below.:
We here at EDM.com are eager to see what Charlie Crown's future releases hold in store. If it's anything like "Loner," then we'll be hearing plenty from him in the future.   
Follow Charlie Crown:
Facebook: https://www.facebook.com/itscharliecrown
Instagram: https://www.instagram.com/itscharliecrown/
Twitter: https://twitter.com/itscharliecrown
Soundcloud: https://soundcloud.com/itscharliecrown