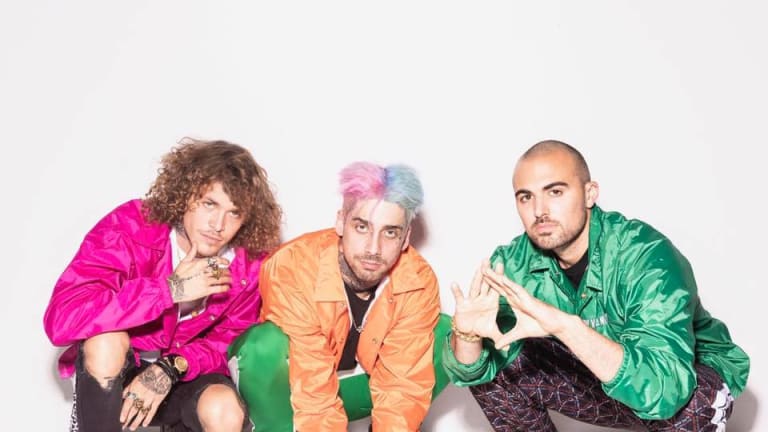 Cheat Codes Get Cheeky With "Ferrari" Music Video
Cheat Codes teamed up with Afrojack for the first time for a fun, neon-lit video for "Ferrari."
Cheat Codes (comprised of Trevor Dahl, Matthew Russell and Kevi Ford) dropped the music video for their single, "Ferrari." The neon, highly saturated visuals give the bass-heavy track the visual justice it deserves.
This marks the Cheat Codes' first time collaborating with Afrojack, and the house team-up doesn't disappoint. The trio's signature electronic textures perfectly fuse with the Dutch DJ's signature drops. 
The song is juxtaposed by its narrative of relationship woes with club-bop vibes, a guarantee it'll make its way through the party circuit. While "Ferrari" is about the moment where you mess up in a relationship and overcompensate, the music video emphasizes the song's tongue in cheek.
The single is a sample of the diverse electronic hooks to expect from Level 2, Cheat Codes' upcoming EP. As the title denotes, this EP is the second from the trio, following Level 1 released last year. 
Four singles from the forthcoming EP have been released so far, including the sugary electronic track "Feeling of Falling" with Kim Petras. Cheat Codes have also dropped a slew of remixes, notably Steve Aoki's "Waste It On Me" with BTS. 
The trio recently concluded their tour with Aoki throughout the UK this past month. In case you weren't on the right side of the pond, catch Cheat Codes at Ultra Music Festival or Spring Awakening this year. 
FOLLOW CHEAT CODES:
Facebook: facebook.com/cheatcodes
Twitter: twitter.com/CheatCodesMusic
Instagram: instagram.com/CheatCodes
Soundcloud: soundcloud.com/cheatcodesmusic