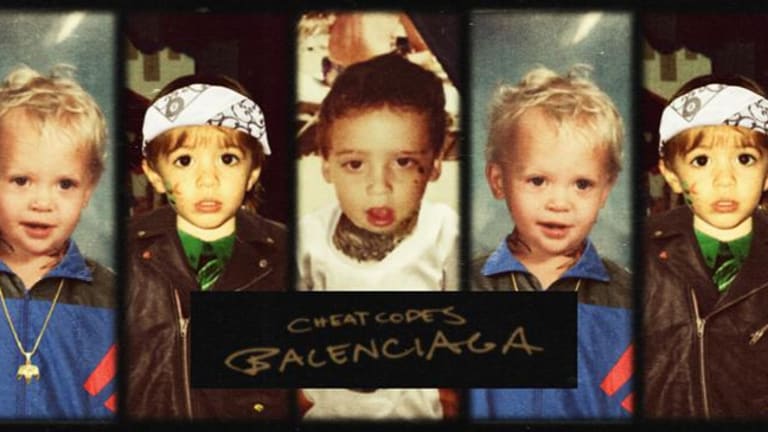 Cheat Codes Tease Debut EP with New Single "Balenciaga"
We're less than a month away from this killer collection of dance tracks.
Cheat Codes, an internationally-recognized group hailing from Los Angeles, California is made up of members Trevor Dahl, Kevin Ford, and Matthew Russell.  In the last few years, they've skyrocketed into the electronic music scene and have over 2 billion plays on Spotify alone.  It's almost guaranteed that you've heard one of their most popular tracks "Sex", "Shed a Light" with Robin Schulz and David Guetta, or "No Promises" feat. Demi Lovato on the radio.
If you've been a fan of any of their previously released singles, get ready for their first ever full-length EP Level 1, out on June 1st!
The announce of their new EP follows the release of their newest single "Balenciaga", which was one of the most sought-after ID's of their Ultra Music Festival performance this year.  This song is definitely more hard-hitting than their previous, more pop-sounding tracks and does an excellent job of showing how the group is transforming their sound to capture a larger audience.
Trevor Dahl takes over the R&B like vocals as the song slowly comes to life with catchy vocals and a slowly developing rhythm.  As more percussion and synths are added into the background, the lyrics "Bought you Balenciaga.  Do you ever think about me?" lead into an incredibly high-energy electro house drop.
This summer is bound to be huge for Cheat Codes.  With their already electrifying performance at Ultra Music Festival, they are preparing for their next performance at Electric Daisy Carnival on May 19th which surely won't be the last that you see of them this festival season.
Keep an eye out for their EP Level 1 on June 1st, and click here to stream "Balenciaga".
For more updates, follow Cheat Codes on Facebook, Instagram, and Twitter.