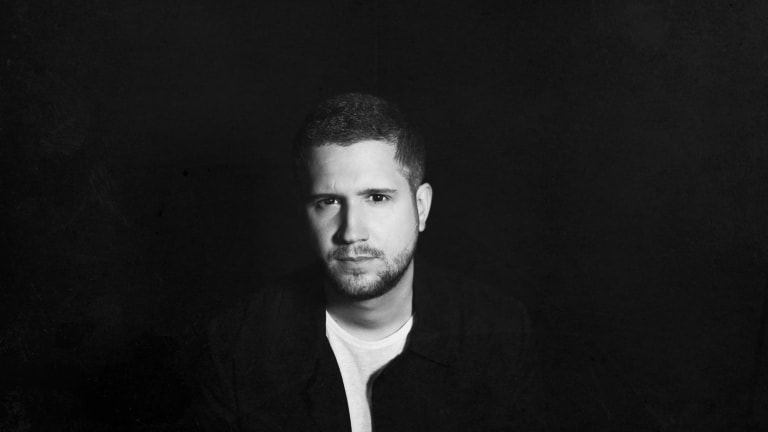 CID Debuts New Single and Record Label "Night Service Only"
"Music that's meant to be heard and appreciated in nightclubs and on dance floors."
Grammy Award-winning producer CID (real name Carlos Cid) is taking his ambitious, progressive approach to the music world into another realm. Already a notable producer, DJ, engineer, and radio host, CID is expanding his worldwide musical influence with the release of his latest single, "Night Service Only," out now via his newly established imprint and Spinnin' Records sub label of the same name.
Built for the dance floor, "Night Service Only" sustains a high-energy, addictive groove throughout the track, paired effortlessly with an infectious vocal sample to create a song meant to be put on repeat. Fans who enjoyed CID's work on Cedric Gervais' iconic remix of "Summertime Sadness" (which won him a Grammy for Best Remixed Recording), and his "Sweet Memories" collaboration with Kaskade will be excited to listen to CID's fresh and atypical take on traditional house music. 
Based in New York City, the multitalented visionary was inspired by the likes of other musical pioneers to create the Night Service Only label. CID cites drawing inspiration from Steve Angello, Axwell (real name Axel Christofer Hedfors) and his close friend Don Diablo (real name Don Pepijn Schipper), who he recently released a new single with on his label Hexagon. 
The branding of Night Service Only, from the title track to the record label, as well as CID's very own radio show, symbolizes the fact that the upcoming generation of young artists is undeniably the future of EDM.  "I really want to use the label as a platform to showcase not only my own club tracks, but also music from the next generation of DJs and producers," said CID, on the future of his label. "[A] place for people to discover quality music, and know that with each release, whether it be my own or from another artist, it is all music that I truly believe in."
To add to the hype surrounding his exciting new brand rollout, CID kicked off the summer season with a 29-stop world tour. His first performance on his Summer 2019 Tour was in Chicago for Spring Awakening Music Festival. Fans of CID can catch him across the stages of Tomorrowland, Bonnaroo, and Dancefestopia in the next coming months. The tour will wrap up with a rooftop show in Washington, D.C. on September 14th. 
Click here for more tour information.
For those who want another way to connect, CID also runs his radio show "Night Service Only", on Tuesdays at 5:00 PM PST on Sirius XM Diplo's Revolution Channel 52. 
Stream or Download "Night Service Only" today.
FOLLOW CID:
Facebook: facebook.com/CIDofficial
Twitter: twitter.com/CIDmusic
Instagram: instagram.com/cidmusic
SoundCloud: soundcloud.com/cidmusic
FOLLOW NIGHT SERVICE ONLY:
Facebook: facebook.com/nightserviceonly
Twitter: twitter.com/nightservice
Instagram: instagram.com/nightserviceonly
SoundCloud: soundcloud.com/nightserviceonly