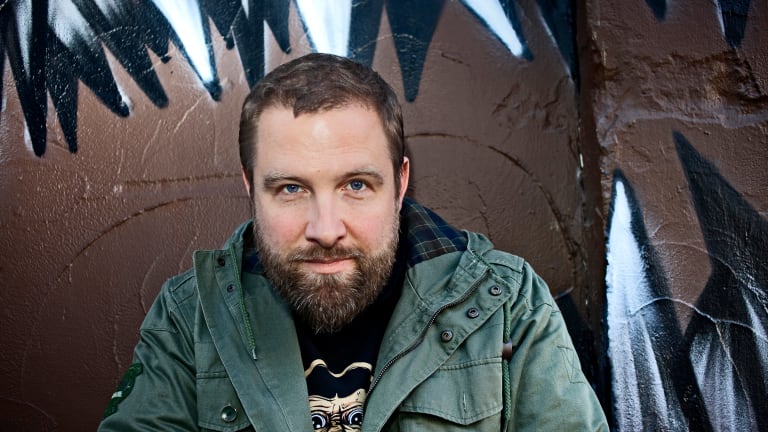 Claude VonStroke and Zombie Disco Squad Release "Comments" Featuring KE
Another hit from the Dirtybird don.
Claude VonStroke and Zombie Disco Squad (real name Nathaniel Self) have enlisted KE to released a catchy new single entitled "Comments" via Dirtybird.
"Comments" is VonStroke's darkest release since "Raw Nerve" and "Grenade" with Eprom in 2018. The bouncy bass line effortlessly guides KE's intoxicating vocal throughout the tune, making for an addictive tech house hit that fans of both VonStroke and Self will certainly be pleased with. Check out the eerie music video for "Comments" below:
VonStroke's career is littered with success, as he's released hit after hit while simultaneously building one of the most impressive rosters of artists in dance music. The Dirtybird kingpin has had a relatively quiet 2019, releasing only the previously mentioned tune "Comments" as well as "Getting Hot" and "My Love Check." We can certainly expect more on the way in the near future. Eager fans should catch VonStroke at one of his many Dirtybird events throughout the year.
Self has been continuously pleased fans for over a decade, releasing 25 EPs to date as well as one full-length album. The South London-born producer has released on a number of high profile labels, such as Toolroom, Defected, and Dirtybird to name a few.
Follow Claude VonStroke:
Facebook: facebook.com/Claude.VonStroke
Instagram: instagram.com/vonstroke
Twitter: twitter.com/vonstroke
Soundcloud: soundcloud.com/claudevonstroke
Follow Zombie Disco Squad:
Facebook: facebook.com/zombiedisco
Instagram: instagram.com/zds_offical
Twitter: twitter.com/ZDS_official
Soundcloud: soundcloud.com/zombiediscosquad