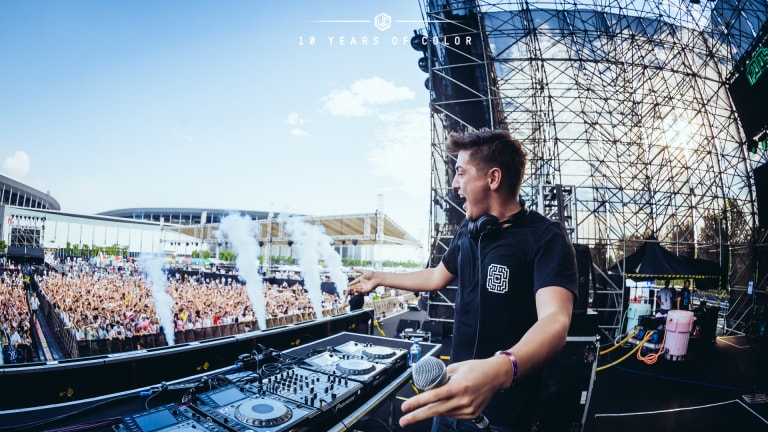 Codeko Drops Dance-Pop Stunner "Daydreaming" [Premiere]
The latest song by Codeko has summer anthem written all over it.
Every festival season, EDM producers scramble to deliver the anthem that everyone will hum when they think of that summer. For what it's worth, Codeko's latest single is a strong 2019 contender. What he's delivered in the form of "Daydreaming" hits all the right buttons, and it's versatile enough to find its way into countless DJ sets.
Soothing instrumentals usher in a memorable vocal in the first bars of "Daydreaming." Although the concept as a whole embodies a dance-pop framework, the grandiose lead synths at each drop give the song a measure of big room appeal perfect for the peak of festival season.
A physics student at Cambridge University by day and a DJ/producer by night, Codeko (real name Ed Clark) has made a splash with remixes of songs like "Silence" by Marshmello and "Nobody Compares To You" by Gryffin as well as original singles like "Walking With Lions." In addition, he's performed at such leading festivals as Tomorrowland, Life in Color, and Electric Zoo.
Stream or download "Daydreaming" by Codeko across platforms here.
Follow Codeko:
Facebook: facebook.com/codekomusic
Twitter: twitter.com/Codekomusic
Instagram: instagram.com/codekomusic
SoundCloud: soundcloud.com/codeko