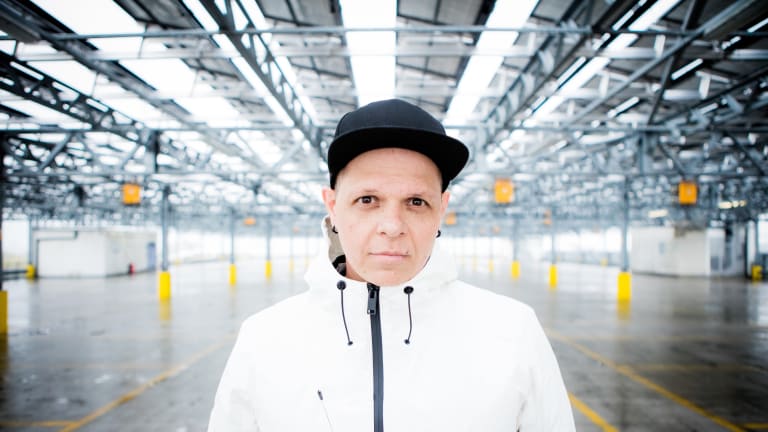 Industry Veteran Conrank Delivers Massive Single "Bubble & Run" With Circus Records
Exclusive Circus Records signee Conrank release new single "Bubble & Run" alongside Cardiff MC Patwan
Born in the U.K., L.A./Shanghai-based DJ and producer Conrank has a longstanding reputation as a multi-talented artist with a wide variety of influences. He has an extensive history of dabbling in different genres and styles, was a beatboxer in the UK, and even hosted a show on MTV called Indelible Hip-Hop. Conrank is an undeniable industry legend that defies all attempts at classification.
In crafting his signature sound, Conrank draws on musical elements from a wide variety of styles such as hip-hop, drum and bass, dubstep, drumstep, and jungle, all of which are evident throughout his unique productions. A longtime Circus Records veteran, he's recently been known for a series of hard-hitting bass music monstrosities, but he certainly doesn't limit himself to filthy bass. Conrank strives to infuse each of his works with a wonky, melodic twist that keeps things fresh and exciting.
As the newest exclusive signing to Circus Records, Conrank is set to deliver a batch of excellent new music, starting with his latest single "Bubble & Run" featuring Cardiff emcee Patwan. The natural successor of Conrank's previous collaboration with Patwan on his single "Decapitate," "Bubble & Run" offers listeners a frenetic mix of bombastic bass and a hectic, high-energy melodic structure.
We've also heard rumors that Conrank's debut LP will be released sometime this summer. With "Bubble & Run" as his latest mind-boggling musical offering, we have high expectations of the music yet to come.
Stream or Download "Bubble & Run" today.
FOLLOW CONRANK:
Website: conrank.uk
Facebook: facebook.com/CONRANK
Twitter: twitter.com/conrank
SoundCloud: soundcloud.com/conrank
Instagram: instagram.com/conrank
FOLLOW CIRCUS RECORDS:
Facebook: facebook.com/circusrecords
Twitter: twitter.com/circus_records
SoundCloud: soundcloud.com/circusrecords
Instagram: instagram.com/circusrecords