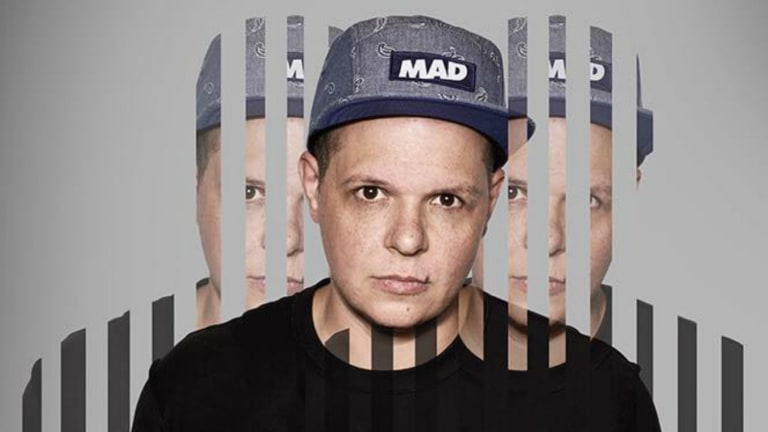 Conrank Delivers Mix to Celebrate New Single "Drum In Time" [Exclusive]
Conrank's latest on Circus Records has arrived alongside a 32-minute mix.
Conrank has taken it upon himself to be quite the overachiever this autumn. Not only is the U.K.-born, L.A. and Shanghai-based bass music DJ/producer about to drop a track titled "Drum In Time" - he's accompanied it with a fall mix available exclusively via EDM.com.
If you ask us, Conrank couldn't have found a better way to whet the appetite of bass heads the world over. In addition to two of his own unreleased music, the mix starts off with an ID by SoCal producer Drezza. Other notable entries on the tracklist include Conrank's edit of "Oskillatah" by Skream as well as the GDubz and Spok OG flip of "Infinite Light" by Benga.
Originally a beatboxer in London's grime and hip-hop scene, Conrank shifted his focus to production around a decade ago. Following an eight-year residency in Shanghai, he relocated to L.A. in 2017. Aside from releases on such labels as Saturate Records, Stylss, Sleeveless Records and Wakaan, he's put out music through DJ Shadow's imprint, Liquid Amber.
"Drum In Time" by Conrank arrived by way of Circus Records October 30th. Stream or download the track across platforms here, listen to it below:
EDM.com Fall 2018 Mix Tracklist:
Drezza - ID
Rufus - Fresh Orange
Benga - Infinite Light (GDubz & Spok OG flip)
Detox - We Fall
Conrank - ID
Thelem - Third Time Lucky
Bad Rapper & Avance - Mild Drugs
Skream - Oskillatah (Conrank Edit)
Conrank - Buk Em
Dalek One - Images Of Death
Pinch - Swish (Kromestar Remix)
Secret Recipe - Affirmative
Cyber G - Widdit
G-Rex & Peekaboo - Babatunde
Mark The Beast - Covered IN Roses (Conrank Remix)
Topper Top (DMVU Remix)
Conrank ft. Damacha - Trinzical
Emalkay - When i Look At You (Conrank Remix)
be.IN - Moving Like Daggers (Conrank Remix)
GucciMen - Kings Napp (Conrank Remix)
Conrank - ID