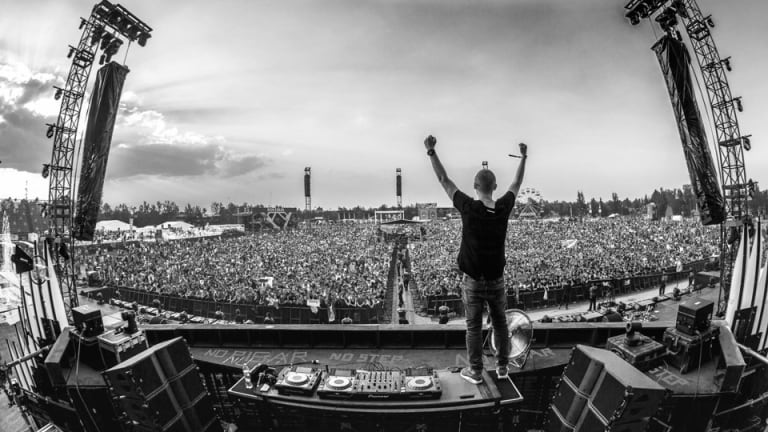 Coone Remixes Lil Jon and Dimitri Vegas & Like Mike Collab in New Video
Listen to the track in an epic recap of Coone's mainstage performance at Tomorrowland.
In a new recap video, Belgian producer Coone explains the significance of his biggest release to date. Five years ago, the hardstyle producer collaborated with Dimitri Vegas & Like Mike and Lil Jon on the aptly titled "Madness." In the clip, Coone reminisces on his main stage debut at Tomorrowland this year while showcasing a new version of the career-defining track, calling it "Madness 2.0." 
It's important to note that the release of "Madness" did not immediately propel Coone to stardom. It's rare that a single release on its own is able to to launch an artist into the spotlight. Nonetheless, Coone recognizes that the song's 2013 release played a pivotal role in turning many ears to his sound for the first time. 
Five years later, in 2018, Coone played Tomorrowland's main stage for the first time. For many producers, playing Tomorrowland represents one of the highest capstone achievements possible in dance music. In Coone's case, given Dimitri Vegas & Like Mike's close relationship with the festival, he felt it fitting to update their collaboration "Madness" for the occasion. 
Check out Coone's video below for the full conversation surrounding the significance of the collaboration, and download "Madness 2.0" for free here.
FOLLOW Coone:
Facebook: https://www.facebook.com/djcoone/
Twitter: twitter.com/djcoone
Instagram: https://www.instagram.com/djcoone
SoundCloud: https://soundcloud.com/coone