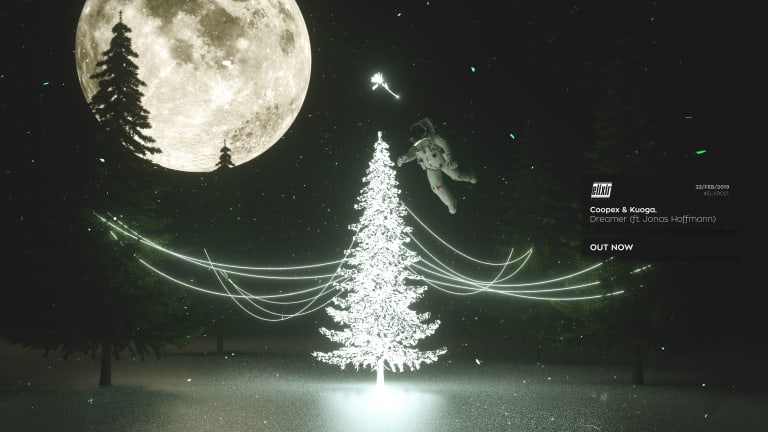 Coopex Returns to Elixir Records Alongside Kuoga. and Jonas Hoffmann
Coopex and Kuoga. collaborate on dreamy chill electronic single "Dreamer" for release on Elixir Records
Coopex closed out 2018 with the release of his stellar single "Find Me," and his newest single, "Dreamer," once again has him returning to the fresh and the recently minted Elixir Records.
While "Find Me" was a solo release, "Dreamer" has Coopex collaborating with fellow artist Kuoga., as well as vocalist Jonas Hoffmann. This trifecta of talent have combined their various strengths, and the result is the gorgeous, chill-electronic ballad that is "Dreamer."
Steeped in melancholy and replete with a rich, emotional vibe, "Dreamer" is a captivating musical journey that will resonate with any listener who has experienced feelings of regret, nostalgia, or sentimentality - something that we can surely all relate to.
In the words of Jonas Hoffmann:

"It's about a Dreamer - I am writing about a girl who is always dreaming big things for her life, and being spontaneous. And because it's in the past, the only way I can see her is in my dreams. So I am singing about how I'd do it all again, and how I don't wanna wake up from the dream."
FOLLOW COOPEX:
Facebook: facebook.com/coopexoff
Twitter: twitter.com/teddwYx
Instagram: instagram.com/coopexoff
SoundCloud: soundcloud.com/coopexofficial

FOLLOW KUOGA.:
Facebook: facebook.com/kuoga.official
Twitter: twitter.com/Kuoga_
Instagram: instagram.com/kuoga_official
SoundCloud: soundcloud.com/kuoga
FOLLOW JONAS HOFFMANN:
Facebook: facebook.com/Jonashoffmannpage
SoundCloud: soundcloud.com/jonashoffmann-1
FOLLOW ELIXIR RECORDS:
Facebook: facebook.com/elxrrcrds
Twitter: twitter.com/elxrrcrds
Instagram: instagram.com/elxrrcrds
SoundCloud: soundcloud.com/elxrrcrds