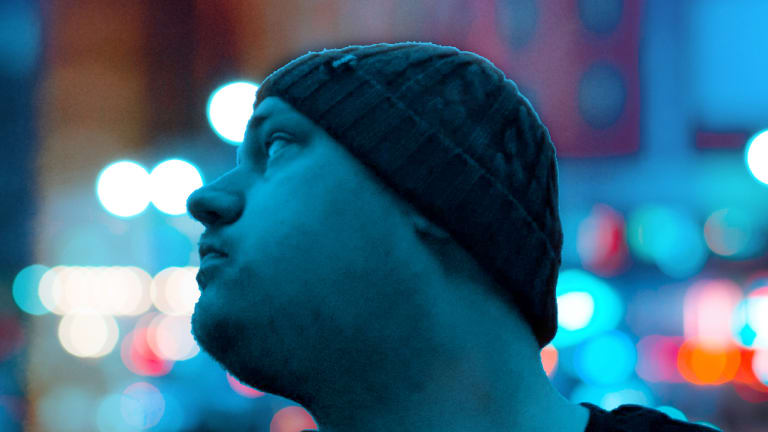 Covert Garden Hits You with a 'Left Hook'
The London-based drum & bass producer is back with a brand new EP on September 2.
Rising star Gareth Hester, aka Covert Garden has steadily been making a name for himself within the drum & bass scene. With releases on ProgRAM, Technique, and Fokuz, Covert Garden's music has been appearing in DJ sets across the entire scene. Now, he's back to hit you with a brand new EP, Left Hook. 
Left Hook packs a punch with three brand new songs. The title track delivers on a dark and minimal vibe, but that doesn't mean it's not full of sections that will set off the dance floor. Powerful foghorn-like synths are carefully dropped in, reverberating over the drum breaks and providing a dark atmosphere.
"Submersive" takes the same approach, with deep brass-like bass stabs and an echoing wobble reminiscent of a sinister laugh. In the breakdown, the atmospheric pad ties the track together in an eerie fashion. 
The final track, "Cast Away", capitalizes on the minimal vibe, maintaining the otherworldly atmosphere of the EP. Rolling drum breaks provide a solid groove, while the horns sound off, subdued in some areas, but hitting with full force in others. 
Covert Garden's Left Hook EP feels almost like a minimal drum & bass concept album, neatly wrapped into three tracks. The dark ambiance of each track builds on the last, and takes the listener on a sonic journey through their own mind. With a soundscape that's borderline spooky, Left Hook is aptly titled, hitting hard from seemingly out of nowhere. 
Left Hook is available now and can be found here. 
FOLLOW COVERT GARDEN:
Facebook: facebook.com/covertgarden
Twitter: twitter.com/covertgarden
Instagram: instagram.com/covertgardenuk
SoundCloud: soundcloud.com/covertgarden