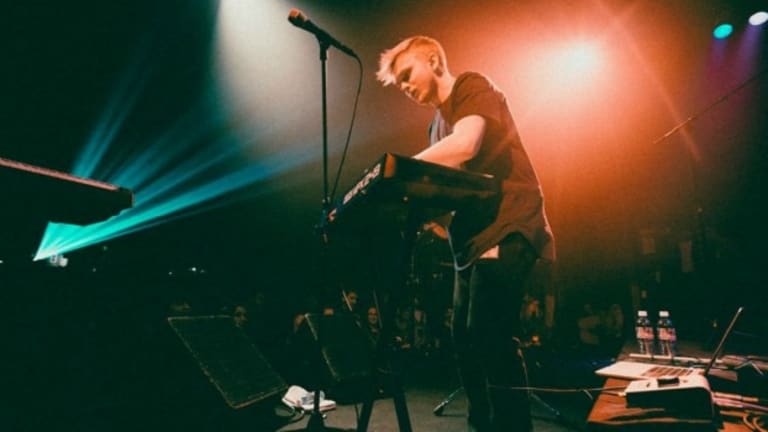 Covex's Debut EP "Bloom" Is Finally Here! [LISTEN]
This melodic masterpiece is complete with 4 beautiful songs.
After months of anticipation, DJ and producer Covex has released his debut EP titled "Bloom". Based out of Boulder, Colorado, Brendan Bell has been experimenting with and producing music for years. In 2015, a few of his tracks such as "Ordinary Lies" feat. Bella Musser and his remix of Ember Island's "Can't Feel My Face" officially got him on the map of EDM listeners everywhere. His melodic, almost trance-like music has gotten the attention of other artists including Illenium, Said the Sky, Slow Magic, and more, allowing him to perform on the same stage as them on multiple occasions. Other events on his resume include Sonic Bloom, Decadence Colorado, and Global Dance Festival.

Starting at the end of July, Brendan began releasing singles from the EP one at a time. First came his bright, upbeat track titled "For You" that perfectly incorporates his own vocals with a beautiful blend of synths and percussion. In August, his track "Momentum" with Michael O'Hearne was released which put a darker twist on his usual songs and even brought in some brass instruments. His last single, "Memories", came out on the first of this month. This chill song was written about both the positive and negative memories that Brendan had as a kid. "I believe the memories that have stuck with me today have shaped me into the person I am," he says.
On November 29th, the entire collection came together in the release of his debut EP, "Bloom". The EP consists of all three of his previously released singles along with a brand new song titled "Bloom", feat. Anna Scholfield. If I'm being honest, the first time that I heard this new track I was completely entranced. All of my attention was stolen as Anna's breathy vocals introduced the song, accompanied by building percussion and harp-like sounds.
The song continues to pick up pace and a little after a minute in, Brendan's voice comes in producing a goose bump-giving harmony with Anna. "I'm gonna rise up from the vines" is repeated during the chorus before it drops off into a quiet bridge. Anna and Brendan sing "I didn't need you like you needed me" before reviving the strong tempo of the synth and percussion filled chorus. In summary, this is just over four minutes of pure inspirational audio bliss.
To support Brendan by downloading or streaming the song on different platforms, click here.

For more information about Brendan including show dates and social media links, head on over to covexmusic.com.