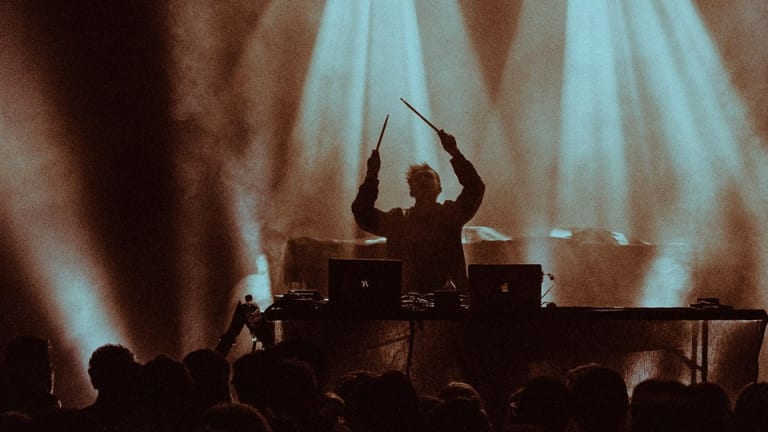 Covex's New Track "Breakaway" is Simply Breathtaking
Teaming up with Cozmoe and Cxssidy, Covex's latest melodic single makes us melt.
Colorado native Brendan Bell, known in the music world as Covex, is making huge strides in melodic electronic music. This 22-year-old's seamless production and captivating, atmospheric sounds have earned him support from likeminded artists such as Slow Magic, Illenium, Crywolf and more.
In the year 2017, Bell made his festival debut at Sonic Bloom Music Festival and Global Dance Festival in Colorado, followed by the release of his first EP titled Bloom last year.  So far, Bell has not slowed down in 2019. Bringing a sturdy sense of determination along with his newly refined sound, he is already set up to keep making waves throughout the year.
This year, Bell is set to release at least one new track each month.  In January, he presented us with "In Between" featuring Gioto.  His remix of London Grammar's "Hey Now" followed in February, leading to the release of his most recent single titled "Breakaway."
This track is a collaboration with fellow producer Cozmoe and features vocals from Cxssidy. Soft piano, guitar and breathy vocals start the track off before the quiet intro crescendos into an intricate chorus. Synths are accompanied by a lighthearted, bright backing that instantly lifts your mood. "I could melt into the stars with you by my side," sings Cxssidy before yet another, more energetic chorus drops.
Bell's signature indie electronic sound can't be missed in this track and is now also joined by vibes similar to those within the Foreign Family label. The bubbly, euphoric instrumentation in this winter release definitely makes us excited for the upcoming summer months.
Out for less than twenty four hours, "Breakaway" has already been reposted by Echos and San Holo on SoundCloud, making Bell ecstatic about the success of one of his personal favorite releases. Listen to this audibly aesthetic track in full below, or click here for more streaming options.
Next month, you can catch one of Bell's hypnotizing live performances as he opens for Slow Magic at the Fox Theatre on April 11th. He will also open for Manila Killa at the Bluebird Theater this summer on June 20th.
FOLLOW COVEX:
Facebook: facebook.com/covexmusic/
Twitter: twitter.com/CovexMusic
Instagram: instagram.com/covexmusic/
Soundcloud: soundcloud.com/covexmusic