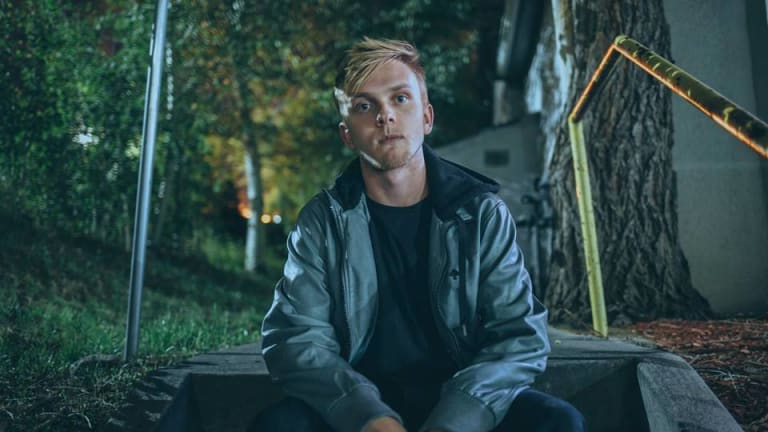 Get Lost in Covex's Latest Beautiful Track "Smother" [LISTEN]
This emotion-filled melodic piece features Covex's signature synths and vocals from Bella Musser.
If you're a fan of captivating melodic dubstep, you've most likely heard of Covex, a producer and DJ based out of Boulder, Colorado.  Known by friends and family as Brendan Bell, this 21-year old has been nothing but successful these past few years.  Drawing influence from other talented locals such as Pretty Lights and Big Gigantic, Brendan worked to develop his own unique melodic-indie sound.
Some of his earlier tracks released that gained major attention include "Ordinary Lies" featuring Bella Musser and his remix of Ember Island's "Can't Feel My Face".  In late November, he released his debut EP titled Bloom, which was complete with 4 mesmerising tracks.  His most recent release, "Vertigo" featuring Chloe Tang, was full of emotion and also made its mark on the electronic music community.
Just this week, Brendan released yet another beautiful piece only a few days after announcing it.  The song is called "Smother" and features vocals from Bella Musser who has made appearances in some of his previous tracks.  Also a Colorado native, her powerful vocals fall in perfect line with Brendan's production style.
A simple acoustic melody opens "Smother" before Bella's soft voice is introduced along with subtle percussion.  The song picks up pace briefly for the chorus, then returns to the quieter feel of the beginning of the track.  During the bridge, Brendan's signature synths take the melody in another, deeper direction.  Later on, Brendan's voice joins Bella's and creates the perfect harmony as each element within the song comes together to create a technical audio masterpiece during the final minute.
According to Brendan,
You keep sending smoke,

I'll keep chasing flames.

We've been here before,

After fire follows rain.
Since it's official release, it has been streamed over 4,000 times on SoundCloud and has also been reposted by Vincent.  Just today, Spotify also added it to one of their official playlists titled "Chillege Bässe".
Listen to the gorgeous track in full below, or click here for more streaming options.
Keep up with Brendan by viewing his website and links to his social media profiles at covexmusic.com, and learn more about Bella at bellamusser.com.