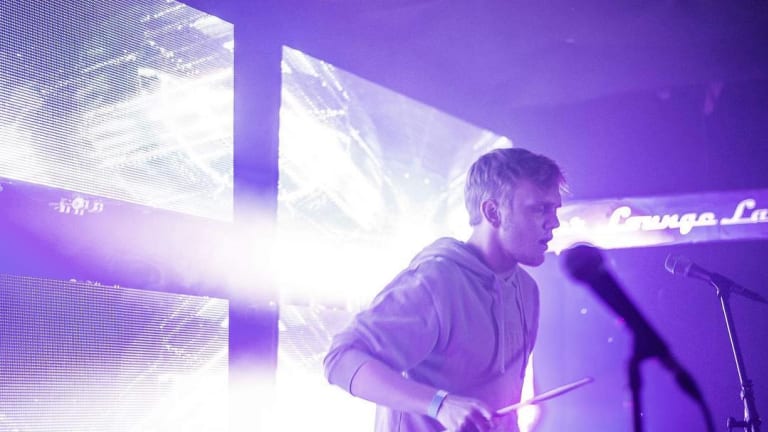 Covex Makes Us Dizzy with New Track "Vertigo" [LISTEN]
This enchanting track features vocals from Denver local, Chloe Tang.
Boulder, Colorado's own DJ and producer, Covex, has been releasing one melodic masterpiece after the next.  Brendan Bell has been experimenting with and producing transformative music since the age of 13, but started gaining serious traction in the year 2015 with releases such as "Ordinary Lies" feat. Bella Musser and his remix of Ember Island's "Can't Feel My Face".
After the release of his beautiful debut EP Bloom in late November, he released a cover of SYML's "Wildfire" which quickly became one of his most-listened-to tracks thanks to his signature vocals and the invigorating chorus.
Brendan's most recent release is a slower-paced track called "Vertigo", featuring vocals from Chloe Tang.  According to Brendan, this song is a little bit different for him, but he still manages to stay true to his roots throughout.  After its release, it received over 5,000 streams overnight on SoundCloud and was also reposted by Autograf.
Chloe's breathy vocals open the song with a soft, unique melody in the background.  A few seconds of complete and utter silence is sure to give listeners goosebumps before the chorus drops with powerful lyrics, elusive synths, and smooth percussion.  This vibey feel is maintained throughout the rest of the track as Chloe's vocals become increasingly more passion-filled as the track progresses.
When I feel the fire burning, it's a blur

I think about you sleeping next to her

It hurts me like a burn, but it bruises like a blow

I'm dizzy all the time, 'cause you're my vertigo
Brendan has been doing an absolutely stellar job making headway in the electronic music community, and there's no stopping in sight.  Listen to this emotional song below, or click here for other streaming options.  We have to warn you, though, you're almost guaranteed to fall in love with his music.
To keep up with Brendan and view links to his social media profiles, visit covexmusic.com.