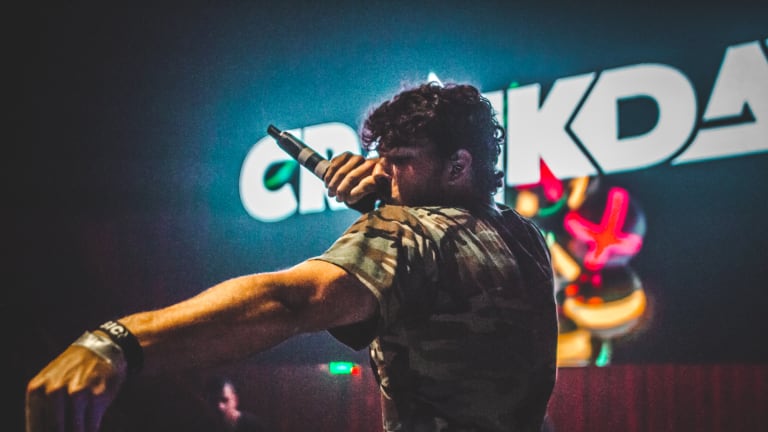 Crankdat Takes Travis Scott to New Heights With Astroworld Remix EP
Crankdat's multi-track remix project drops this week.
Travis Scott's latest album, Astroworld, gets "Re-Cranked" this week with a series of new remixes from Crankdat. With some of the most widely recognizable remixes in recent memory, Crankdat's Re-Crank installments never cease to excite even the most demanding bass music fans. 
With the advent of his forthcoming remix EP, Crankdat continues to demonstrate an ability to transform existing works into high-energy dance music creations.
A defining aspect of Travis Scott's Astroworld is its penchant for stylistic switches throughout any given track. Utilizing this concept as the foundation for his remix EP, Crankdat creates a dance music parallel. Taking on "No Bystanders," "Sicko Mode," and "Wake Up," respectively, Crankdat embraces Astroworld's spontaneous nature and further contributes to this multi-genre roller coaster by implementing his own unique twists along the way. 
As an artist who has frequently embraced the challenge of creating within multiple subgenres of dance music, in many respects this open-ended format is nothing new to Crankdat. With foundations rooted in the fiery realms of dubstep, Crankdat continues to show unmatched versatility throughout this series of releases. From the dubstep-turned breakbeat sounds of "No Bystanders" to the dramatic future-influenced chords of "Wake Up," Crankdat tests the boundaries of his skill set creating a thrilling listening experience throughout. 
Listen now to Crankdat's "No Bystanders" remix above, and stay tuned for the next installments of his Astroworld remix EP dropping over the next two days. 
Follow Crankdat:
Facebook: https://www.facebook.com/crankdat/
Twitter: https://twitter.com/crankdat
Instagram: https://www.instagram.com/crankdat/
SoundCloud: https://soundcloud.com/crankdatmusic