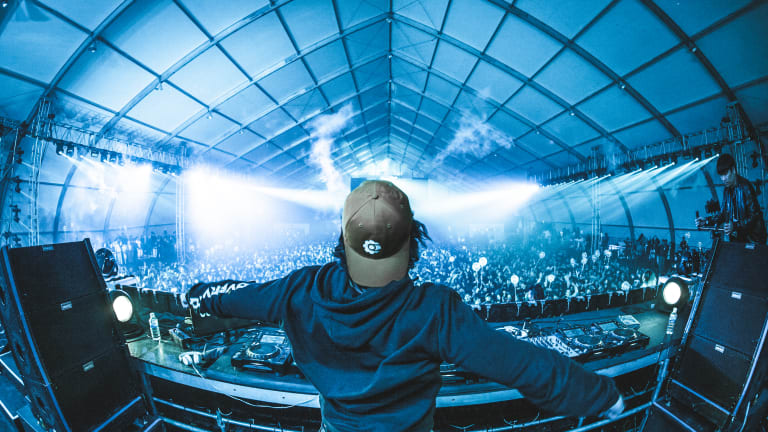 Crankdat Releases Rhythmic Drum & Bass Original 'Say It'
Crankdat proves he's adaptable to all genres of bass music.
After developing a dedicated following, creating outside the lines and defying expectations is often a calculated risk for a tenured producer. However, as one of bass music's prominent disruptors, Crankdat has never been synonymous with complacency. 
A far cry from his previous offering, a dark, heavy electro collab with Ghastly, Crankdat's new single "Say It" boasts rhythmic drum & bass influences and soaring melodic leads. The contrast is nothing new for Crankdat, whose signature sound design frequently transcends genres, keeping his growing fan base consistently on their toes. He's joined by Los Angeles based singer songwriter Sara Skinner, whose vocals never cease to leave a lasting impression. Following her recent releases with Atliens and Ookay, "Say It" finds Sara Skinner's continued success within the electronic community and growing demand for her uniquely angelic sound.
"The production process of 'Say It' was absolutely seamless. I produced the beat earlier this year [originally] with no intentions of doing anything with it — sometimes I make very different styles of music for total fun...I sent it to this vocalist I met on the Internet a few months prior, Sara Skinner...the first demo Sara sent back was absolutely GOLD. She did her thing, and she nailed it. Afterwards, I finished processing the vocal and engineering the beat, and thus, 'Say It' was born!  - Crankdat
Now we can appreciate the seamlessness of "Say It" for ourselves. Check out Crankdat & Sara Skinner's new tune today.