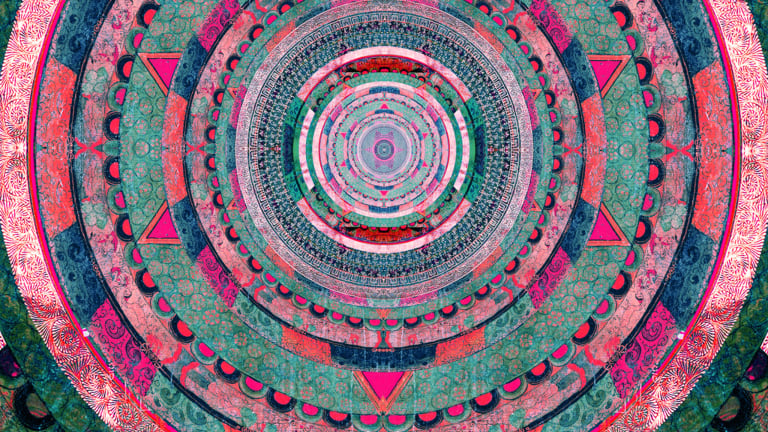 MUTO Delivers a Remix of "I'll Be There" by Crooked Colours [Premiere]
MUTO takes the Crooked Colours chart topper for a spin.
After the success of "I'll Be There," which charted high and secured a rotation slot on Triple J, Crooked Colours has passed the musical baton to their friend MUTO to take on the track for an official remix. 
MUTO has carved out a great reputation for himself, working with the likes of ODESZA on their European tour and remixing a track for CamelPhat. He's known for his unique take on electronic music with minimally designed beats. 
His "I'll Be There" remix does not disappoint, offering up an interesting take on the original. MUTO slows it down a notch and creates a much choppier rendition. The reverb is strong with this one, creating a super wet-sounding production. We love those chops on the gang vocals - he really has a lot going on here, which makes for a unique experience.
Crooked Colours had this to say on the remix: 
We had [MUTO] support us on our album tour last year, and we really liked his production style so we asked him if he would be interested in remixing our next single. What he delivered was a very unique and dynamic remix that really cuts through on such an amazing remix pack. Miles is only just starting out, but no doubt big things coming from him.
We have no doubt that MUTO will be an artist you'll want to follow. Check out his "I'll Be There" Remix below, and purchase it here. 
Follow Muto: 
Facebook: https://www.facebook.com/mutomusic/
Instagram: https://www.instagram.com/muto_music/?hl=en
Twitter: https://twitter.com/MUTO_music
SoundCloud: https://soundcloud.com/muto-music
Follor Crooked Colours: 
Facebook: https://www.facebook.com/CrookedColours
Instagram: http://instagram.com/crookedcolours
Twitter: https://twitter.com/crooked_colours
SoundCloud: https://soundcloud.com/crookedcolours