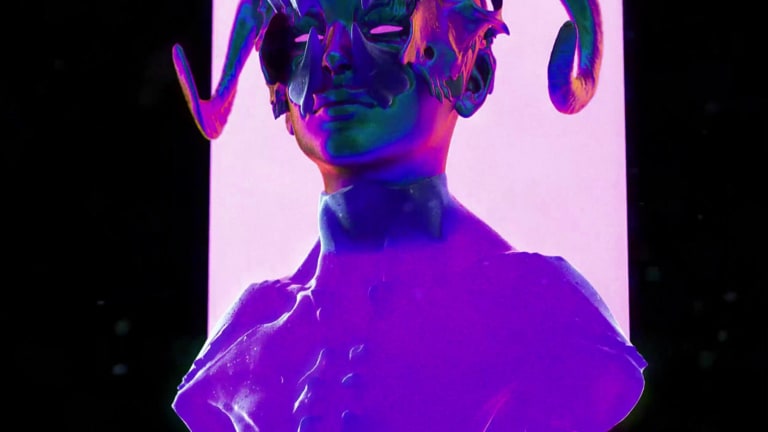 Kharmelo Releases First EP Under New Moniker, Cryptic Shadow
The three-track tape was released this morning by the Venezuelan producer.
You might think Cryptic Shadow is the new DJ on the block - but in reality, he's been around it a few times. 
Previously known as Kharmelo, producer Carmelo Borregois is switching it up with a new moniker. To celebrate, Cryptic Shadow released his three-track debut EP, Body, this morning. 
Body starts out with "Alone," an infectious blend of and pulsating bass. It's definitely the right kind of splash for Borrego to make with this new project. Next up is "Body," which was released as the premier single last Friday. The track certainly holds up to its place as the EP's namesake. Slow burning and intense, the almost seven-minute song drops into a deep-funk infused house beat that aligns with the FISHER-esque sound playing in clubs and festivals today. The final track, "2 Steps Back," takes a darker turn, though, using twisty, Rezz-like synths with a hypnotic vocal before ending with another satisfying, funk-blended progressive house drop. 
Under his Kharmelo alias, Borregois produced future house club jams released by labels including Deep Sounds, Echelon and Enormous Tunes. Body is the first we've heard from him since Kharmelo released "Feels Like" last March. Soon to come in 2020 will be a release on Box of Cats, the house imprint from producer Kyle Watson. 
FOLLOW CRYPTIC SHADOW: 
Facebook: facebook.com/crypticshadow.music
Twitter: twitter.com/acrypticshadow
Instagram: instagram.com/crypticshadow
Soundcloud: soundcloud.com/crypticshadow