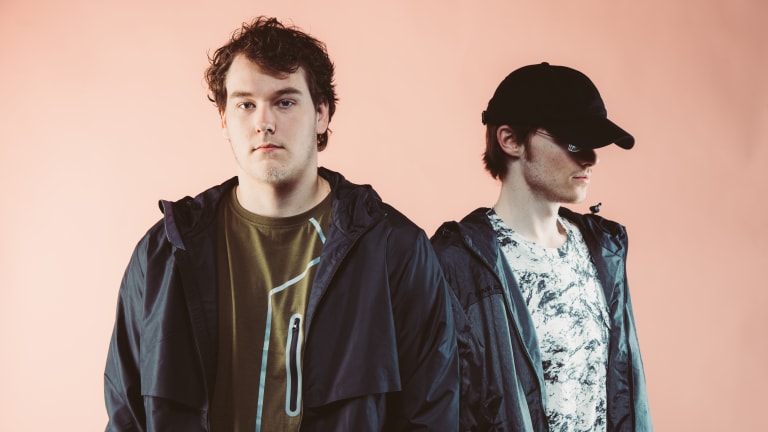 Crystal Skies Release Highly Anticipated EP, Constellations
The duo dropped a five-track EP filled with fresh twists to their classic melodic bass sound.
Nine months after the release of its first single, "Never Change" ft. Gallie Fisher, Constellations by Britain Holcomb and Aaron Dawson of Crystal Skies is here. The five-track EP features a number of talented vocalists, cry-your-eyes-out melodies, exquisite sound design, and a unique twist on their classic melodic bass sound.
Releasing on Seven Lions' Ophelia Records, the EP mixes atmospheric and orchestral sounds with perfectly placed synth and bass sound design. Starting with "One More Night," the EP opens with explosive chords and a euphoric voice to carry them along. "On My Own" brings a refreshing twist to typical melodic bass structure and "Feels Right" ends the EP on a perfect note.
Known for their tracks like "Never Change" and "Fluorescent Lights," Crystal Skies have developed a unique style of dubstep that pulls at the heartstrings of listeners. Citing household names like Seven Lions, Au5, and KOAN Sound as some of their biggest inspirations, Holcomb and Dawson began producing melodic dubstep with heavy influence from the leaders of the genre. Flash forward and Crystal Skies have collaborated with both Seven Lions and Au5, and released many pieces of work on Ophelia.
Constellations is available now on all streaming platforms. Listen to it here.
FOLLOW CRYSTAL SKIES:
Facebook: facebook.com/crystalskiesofficial
Twitter: twitter.com/ItsCrystalSkies
Instagram: instagram.com/crystalskiesofficial
SoundCloud: soundcloud.com/crystalskies
FOLLOW GALLIE FISHER:
Facebook: facebook.com/galliefisher
Twitter: twitter.com/galliefisher
Instagram: instagram.com/galliefisher
SoundCloud: soundcloud.com/galliefisher
FOLLOW OPHELIA RECORDS:
Facebook: facebook.com/OpheliaRecords
Twitter: twitter.com/OpheliaRecords
Instagram: instagram.com/ophelia_records
SoundCloud: soundcloud.com/ophelia_records