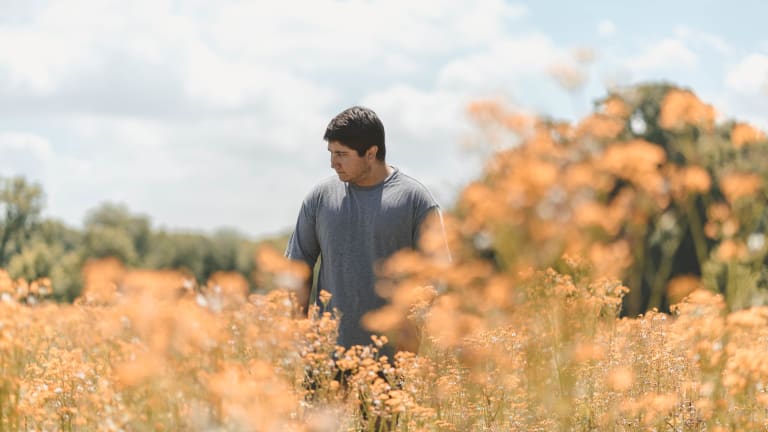 Mielo Reimagines Crywolf's "DRIP" in an Impactful Remix
The two artists' sounds couldn't have clicked better together.
Mielo just released an official remix for Crywolf's "DRIP," a song off the latter artist's latest album [OBLIVIØN Pt. I]. The effort was released three months ago, and to fans' excitement it featured some of Crywolf most self-reflecting and experimental music yet. 
Mielo is no stranger to releasing genre-blending remixes, as he has had the chance to redo tracks by NERVO and BAYNK with ease. The two artists were also recently on tour together, so it was only natural that an official remix would follow. 
Mielo's rendition of "DRIP" follows on his already established mix of lush soundscapes and pop synths, and takes the single to new uplifting levels. The main vocal samples from "DRIP" are still dominant on the remix - yet once punchy, fast-paced drums and piano chords kick in, Crywolf's main vocals are surrounded by a completely different vibe. The drop, which features beautiful arpeggios and chord stabs is uplifting, giving a euphoric yet nostalgic feeling.
"After listening to the album in full, "DRIP" stuck out to me the most," said Mielo. "I immediately knew that was the song I wanted to rework. I wanted to produce something that sounded like there was a pursuit going on and came up with something I'm very proud of. Crywolf has been a major inspiration of mine for years and I'm blessed to get to rework his beauty of a song."
Chicago-based producer Mielo has been steadily building his sound since 2016. A series of singles led to the release of his debut EP, Anywhere But Here, a four-track journey through luscious synths and organic drums under well-written vocals.
Follow Crywolf
Facebook: facebook.com/RunCryWolf
Instagram: instagram.com/runcrywolf/
Twitter: twitter.com/RunCryWolf
Soundcloud: soundcloud.com/crywolf
Follow Mielo
Facebook: facebook.com/mielomusic
Instagram: instagram.com/mielomusic
Twitter: twitter.com/mielomusic
SoundCloud: soundcloud.com/mielomusic