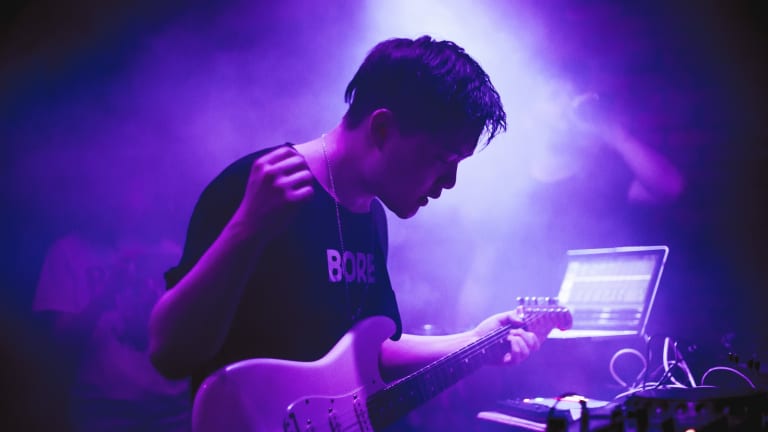 Dabin's Album "Wild Youth" Receives Massive Remix Treatment
Dabin's early 2019 album has been remixed by the best rising dance music talent.
Nearly six months following the release of Dabin's sophomore album Wild Youth, a full-scale remix album has arrived. Taking on a diverse set of soundscapes, subgenres, and of course, Dabin's signature guitar-driven instrumentation, Wild Youth was a sonic journey in its own right. 
Today that journey continues with the release of Dabin's Wild Youth (The Remixes) LP. The fact that over seventeen producers signed on to put their spin on these records is perhaps its biggest endorsement yet. From the sweeping chords of Fransis Derelle's "Lights" remix to the growling basslines of Ray Volpe's "Altitude", the album as a whole features a diverse palette of rising dubstep producers and more. 
The remix album as a whole skews toward a heavier direction when compared against its source material. Outside of its dubstep focus, producers such as Duumu took things in a different direction with his particularly transformative "Another Day" remix. The 20-year-old French producer shared his approach commenting:
"The original track is at a tempo ideal for house, so when I got the stems I already knew I wanted to make this house/pop fusion track that took influences from the US's pop scene and the UK's house scene to make for a really interesting mesh of interlocking styles."
Listen to the seventeen-track remix album in full here. Dabin's Wild Youth (The Remixes) LP arrives by way of Seeking Blue Records. 
FOLLOW DABIN:
Facebook: facebook.com/dabinmusic
Twitter: twitter.com/iamdabinlee
Instagram: instagram.com/dabinmusic
SoundCloud: soundcloud.com/dabinlee