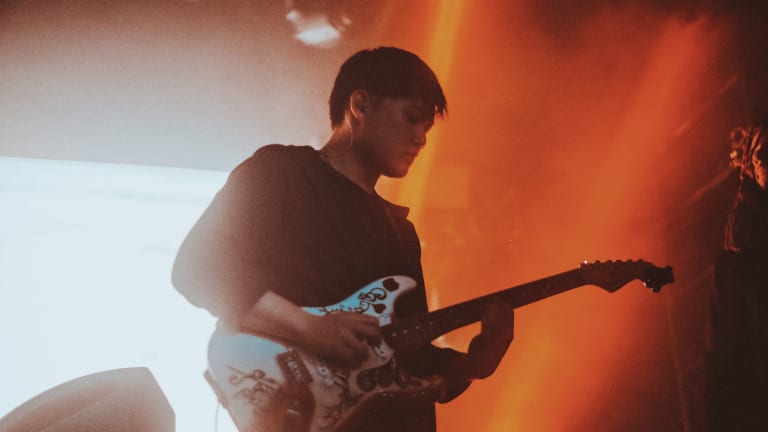 Dabin Releases "Wild Youth" Album Ahead of Debut Headline Tour
Dabin's sophomore album is here via Seeking Blue.
Following four singles, Dabin's sophomore album Wild Youth has arrived in full. 
While the full release has been anticipated for some time, the buildup has been equally worthwhile. Along the way, Dabin has been gearing up for his Wild Youth Tour, which will mark his first headlining route. The Toronto-based producer has come a long way since his supporting shows with Illenium, and now he's ready to showcase new production along with his best studio work yet. 
Sonically, Wild Youth feels like a logical extension of Dabin's previous album Two Hearts, which arrived back in 2017. Much like his initial album offering, Dabin's production is profoundly melodic. The album's first track is a strong tone setter. "Another Day" with Nevve and Inukshuk perhaps best encapsulates the album's dual deliverance of memorable melodic progressions and strong songwriting. 
It's not long after before we're reminded of Dabin's instrumental talent. His ability as a guitarist has accentuated his live stage stage on the road and adds an unmistakable flare to the album. From the leads in "Rings and Roses" to the breakdowns of his final track, "Alive," Dabin finds a unique application for his instrumental ability at every turn.
Given the focus on its vocalists, Wild Youth remains a very collaborative album overall. This emphasis remains consistent with Dabin's previous work, however, a diverse selection of new talent joins his circle with Nevve, Claire Ridgely, Trove, Dia Frampton, and more signing on to the project. Despite the diverse selection of voices on the album, the songwriting style feels cohesive throughout. 
Dabin's album is out via Seeking Blue. Explore Wild Youth, and get tickets to his headline tour of the same name here.
FOLLOW DABIN:
Facebook: facebook.com/dabinmusic
Twitter: twitter.com/iamdabinlee
Instagram: instagram.com/dabinmusic
SoundCloud: soundcloud.com/dabinlee