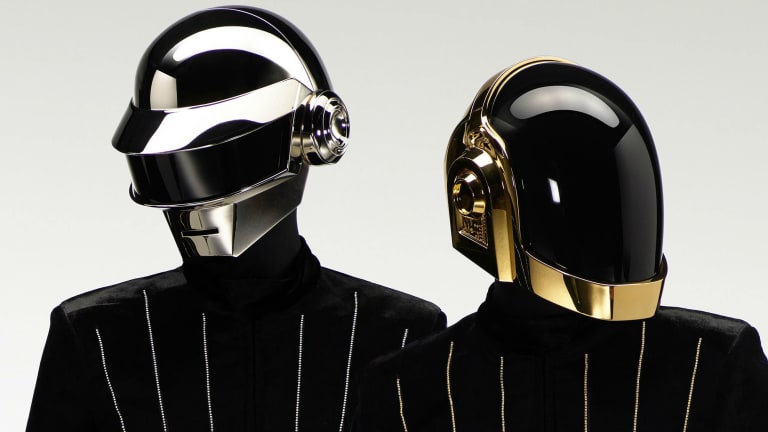 Mysterious Producer TKNIK Responsible for Last Year's Daft Punk "Leak"
The clip leaked to Reddit was actually produced by French producer TKNIK.
A producer who goes by TKNIK has been revealed as the artist behind a leaked track previously believed to have been written by Daft Punk. 
It all started with a reddit leak nearly a year ago. A SoundCloud user with the handle "User19972001200420132019" posted a 17-second clip to the Daft Punk subreddit and immediately sent fans into a speculative craze. 
Daft Punk fans have been known to unearth and leak forthcoming songs to the subreddit, and given the clip's combination of French electro, funk, and robotic vocals, the leak seemed to be a plausible Daft Punk single. After achieving viral streaming status for a short period of time the clip was taken down, and questions about it have gone unanswered until now. The real song is TKNIK's "Baby You Want" featuring Gamble & Burke. 
With the release finally out in full form, TKNIK is finally opening up about the story. Commenting to Mixmag, the French producer said, "Everything happened so fast I actually feared for myself, especially as a Daft Punk enthusiast, not meaning to steal their thunder".
While it may not be the Daft Punk comeback fans were looking for, listeners will find the sounds of "Baby You Want" bear an uncanny resemblance to the music of everyone's favorite robot duo.  
FOLLOW TKNIK:
Facebook: facebook.com/TKNIK.music
Soundcloud: soundcloud.com/tknik