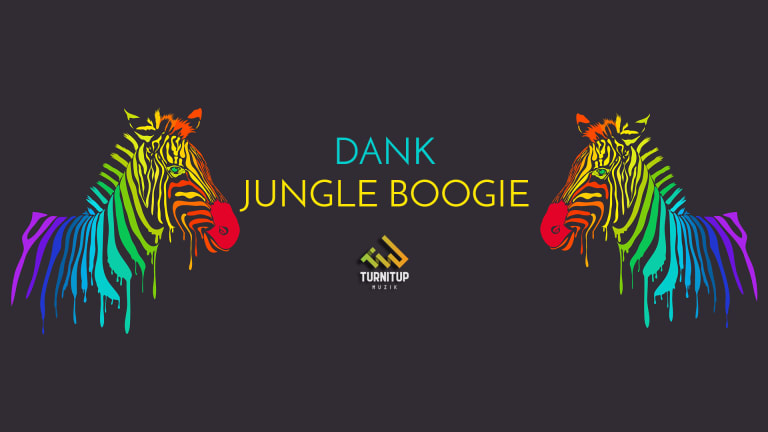 DANK Goes Wild with New Single, "Jungle Boogie"
DANK unleashes a new future bounce record titled "Jungle Boogie" on TurnItUp Muzik.
A hardened veteran of the world of dance music, DANK has been sharing the fruits of his top-notch production far and wide for the last 15 years. With official remixes for major recording artists such as Daft Punk, Britney Spears, Rihanna, Shakira, Iggy Azalea, Rita Ora, Yoko Ono, Pitbull and Avicii under his belt, DANK has made a lasting mark on the history of electronic music.
His newest release, out today on TurnItUp Muzik, is without question one of his funkiest works yet. Bouncy, energetic and ripe for a major festival stage, "Jungle Boogie" harnesses the energy of driving tribal chant from the Congo and forges it into the backbone of a fresh, heavy-hitting dance floor smasher.
Speaking about "Jungle Boogie," DANK said:
I wanted to make a track that was different and outside the box... I spent hours sorting through unique vocals & stumbled across one from deep in the jungles of the Congo. After listening over & over, I knew I had found what I was looking for. Combining these unique chants with a funky melody and driving bass line... "Jungle Boogie" was formed. I really hope people enjoy it!
Download and stream "Jungle Boogie" by DANK across platforms here.
FOLLOW DANK:
Facebook: https://www.facebook.com/Dankofficialmusic
Twitter: https://twitter.com/DankOfficial
Instagram: https://www.instagram.com/dankofficialmusic
SoundCloud: https://soundcloud.com/dj-dank-music