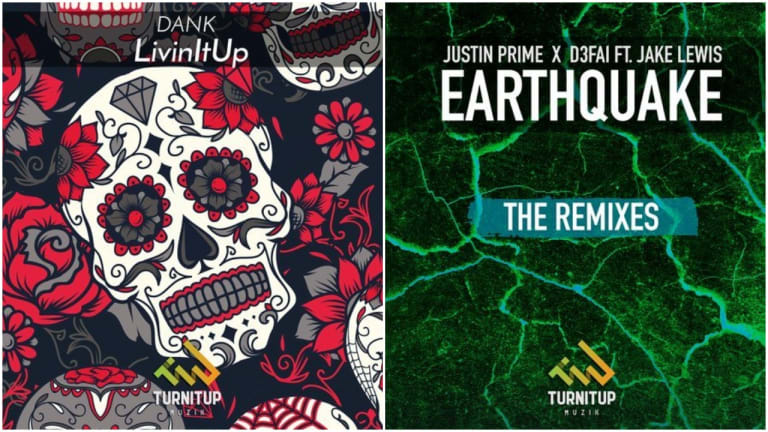 DANK Delivers Main Stage Weapons "LIVINITUP" and "Earthquake" Remix via TurnItUp Muzik
The newest singles by DANK are perfectly timed for the peak of the festival season.
It's been quite some time since DANK got the big room house itch, but what he's just delivered in that style does not disappoint. Following up genre-be-damned singles like "New York Fuckin City" and "One Time," the NYC DJ/producer has released two festival-ready tunes: "LIVINITUP" and a remix of Justin Prime and D3FAI's "Earthquake," both by way of TurnItUp Muzik.
Just because DANK (real name Brian Atwood) adhered to a common style with "LIVINITUP" and the "Earthquake" remix doesn't mean they're in any way predictable. In addition to exhilarating buildups and cacophonous drops, each single is driven by a melody that will stay in your head long after the track is over.
Atwood has proven himself capable of keeping up with the rapidly changing tides of electronic music. A veteran of the NYC scene who's dabbled in house, techno, dubstep and everything in between, he has also been enlisted to remix by the likes of Shakira and Britney Speers for Ultra Music.
Stream or download "LIVINITUP" by DANK here and his remix of "Earthquake" by Justin Prime and D3FAI here.
FOLLOW DANK:
Facebook: facebook.com/Dankofficialmusic
Twitter: twitter.com/DankOfficial
Instagram: instagram.com/dankofficialmusic
SoundCloud: soundcloud.com/dj-dank-music