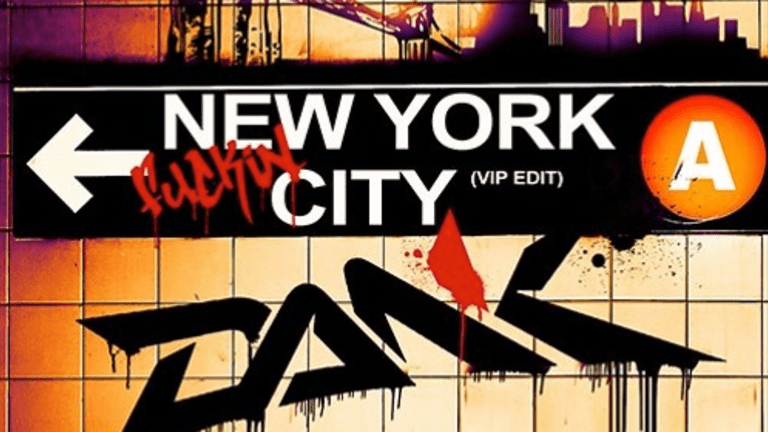 Dank Delivers a Genre-Bending Masterpiece with "New York Fuckin City"
"New York Fuckin City" samples the guitar riff from Metallica's "Seek and Destroy."
New York City producer DANK often puts out music that can't be neatly folded into any single genre, and his most recent track is no exception. "New York Fuckin City" is out now for free download and it will give any DJ the final ingredient needed to make their set a spectacle to remember.
The arrangement hinges around a sample of the iconic guitar riff from Metallica's 1982 speed metal anthem "Seek and Destroy" - but then it goes in an unexpected direction. Whether you call it hip-hop, Jerseystep, Brooklyn bounce or DANKstep, one thing is for sure: by the time the third drop rings out, the audience will be losing it on the dance floor.
DANK (real name Brian Atwood) cut his teeth as a DJ in the Brooklyn rave scene, holding events before going on to launch a label called Funky Elements Records in addition to releasing music on Ultra Music. His official remixes for the likes of Shakira, Britney Speers and Yoko Ono have reached #1 on various Beatport and Billboard charts over the years.
In 2019, DANK looks to ramp things up even further by delivering a wealth of new music.
FOLLOW DANK:
Facebook: https://www.facebook.com/Dankofficialmusic
Twitter: https://twitter.com/DankOfficial
Instagram: https://www.instagram.com/dankofficialmusic
SoundCloud: https://soundcloud.com/dj-dank-music