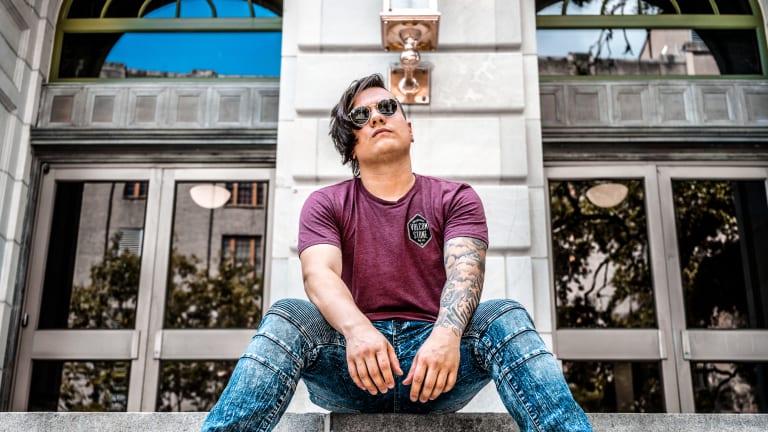 DANNY TIME's "Da Funk" Kicks Off Gibson Squad's 8-Track Compilation on Moretin
Shuffle your feet and let the funk flow through your body with DANNY TIME.
ICON Collective graduate and Florida-based DJ/producer DANNY TIME moves in for his fiercest release on Gibson Squad's Moretin, "Da Funk," which is offered as a free download. Gibson Squad's compilation features eight tracks that are released over the course of an eight-week period. DANNY TIME's "Da Funk" is the first.
"Da Funk" is a sizzling bass house track that makes for a wonderful follow-up piece from his previous CONFESSION release with Nostalgix, "Locked & Loaded." It comes in hot with a powerful bass house four-on-the-floor. A few measures in an eerie sub pluck with a subtle wide reverb builds the anticipation and opens up for the heavily sidechained and pulsing drop and spacious mid-bass synths. With this superbly engineered track, "Da Funk" is ready to take over dance clubs around the globe. 
DANNY TIME, whose real name is Daniel Castro, started immersing himself in music in 2009. Originally starting in the Latin music world, Castro began DJing at parties around the Orlando, Florida area. Since his sonic discovery and passion for producing and writing music Castro has evolved DANNY TIME into a full-fledged bass house powerhouse. He's since shared the stage with artists like J Alvarez, Gloria Tãnon, Jowell & Randy, and more. 
Follow DANNY TIME: 
SoundCloud: soundcloud.com/dannytimemusic
Facebook: facebook.com/dannytimemusic/
Twitter: twitter.com/dannytimemusic
Instagram: .instagram.com/dannytimemusic