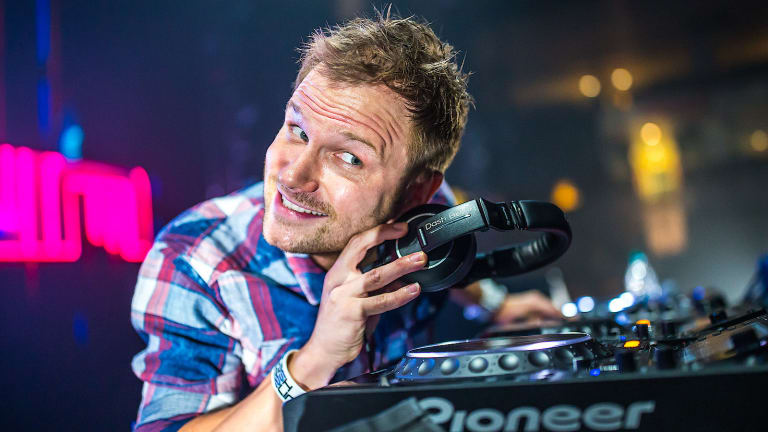 Dash Berlin Members Make Amends, Sutorius Returns to Take Over Project
Both Kalberg and Moljin will continue on to pursue other musical endeavors.
After a dramatic split in 2018, Dash Berlin has seemingly settled their differences, according to a recent press release. 
Last year, Jeffrey Sutorius announced his departure from Dash Berlin after seemingly being cut out of the group. Sutorius went on to start a solo project, releasing a single entitled "Bad Days" in early 2019. As the longtime frontman of Dash Berlin, the project was then left to Eelke Kalberg and Sebastiaan Molijn. However, their recent press release puts an end to the feud between the trio. Furthermore, the press release highlights that both Kalberg and Molijin will be pursuing "exciting new musical projects" in the future. 
Read the full statement below:
Dear friends, fans, promoters & press,

We are happy to announce that after a pretty challenging time for all of us, we succeeded in overcoming our differences and misunderstandings. At the end of the day, good communication is everything. After a sensational rollercoaster journey of more than 10 years with many highlights, we all have come to the conclusion that the chemistry between us is gone and that it is time for a change.

We all now look forward to a new chapter. Jeffrey Sutorius will set forth the legacy of Dash Berlin within his own vision. Founding members and music producers Sebastiaan Molijn and Eelke Kalberg together with Vanderkleij Agency have decided to end their part in the Dash Berlin project to focus on exciting new musical projects.
We all wish each other nothing but good vibes and success.
We thank everybody for the ongoing support.
Follow Dash Berlin:
Facebook: facebook.com/DashBerlinOfficial1
Twitter: twitter.com/dashberlin
Instagram: instagram.com/dashberlin
SoundCloud: soundcloud.com/dashberlin