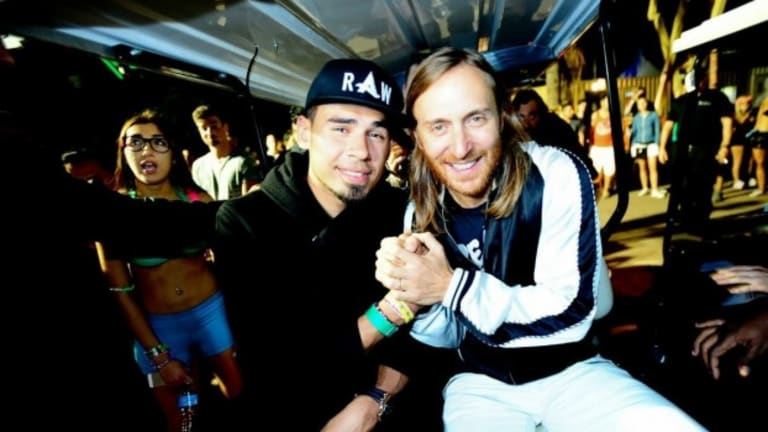 David Guetta and Afrojack Drop Video For 'Dirty Sexy Money' Feat. French Montana and Charli XCX
Massive collab now has a video!
French superstar David Guetta recently teamed up with the Dutch legend Afrojack, rapper French Montana and British singer-songwriter Charli XCXfor a massive collaboration "Dirty Sexy Money." Now, the song is accompanied by an official music video.
The new raw and sexy video draws inspiration from both superhero, and action moves, and it's directed by Sarah McColgan and Charli XCX herself. With Charli XCX as the boss, Afrojack as the muscle, French Montana as the explosives expert and Guetta as the getaway driver, the clip escapes from the classic music video form, offering a fun story and challenging aesthetics.
The song, that got its first live performance at the 2017 MTV EMA's in London, has currently amassed more than 50 Million streams on various platforms and pretends to be one of the biggest hits of this winter. With a new video, there's no doubt it will be a massive success for all of the artists.