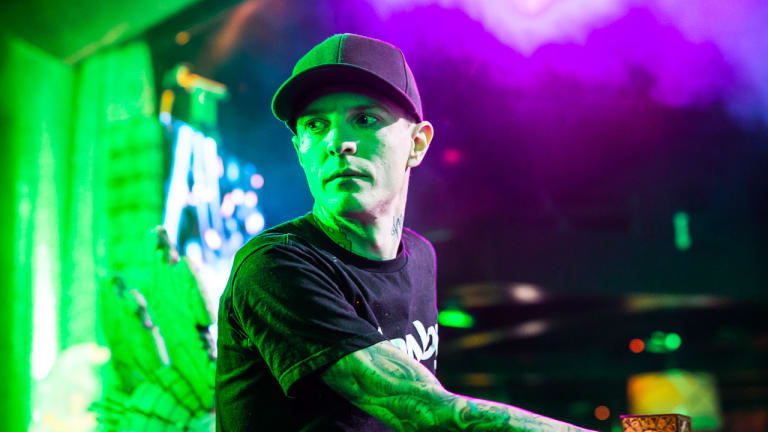 deadmau5 Shares TESTPILOT Set from Electric Forest Following Dubset's Warner Music Group Deal
So this is why deadmau5 started new social media pages for TESTPILOT.
Only days after the ink dried on a deal between Dubset and Warner Music Group allowing instant copyright clearance on unofficial DJ performances, a symbolic mix has been released. The recorded set delivered by deadmau5 under his all-techno TESTPILOT alias at the 2018 edition of Electric Forest is now available in full.
deadmau5 (real name Joel Zimmerman) inaugurated the TESTPILOT with a 2014 release titled "Sunspot" on Richie Hawtin's Plus 8 imprint. It wasn't until two days ago that he made the presence of social media accounts for the alias known with posts teasing today's announcement.
For the past five years, Dubset have tasked themselves with innovating solutions to the copyright dilemmas faced by DJs and remixers. Their Warner agreement marks a significant milestone for the company, and it helped with the last of the rights clearances necessary for the TESTPILOT Electric Forest Mix to be legally distributed.
At the time of writing, deadmau5' performance as TESTPILOT at the 2018 edition of Electric Forest is only available through Apple Music. Stream it in full here.
FOLLOW DEADMAU5:
Facebook: facebook.com/deadmau5
Instagram: instagram.com/deadmau5
Twitter: twitter.com/deadmau5
SoundCloud: soundcloud.com/deadmau5
FOLLOW TESTPILOT:
Facebook: facebook.com/toliptset/
Instagram: instagram.com/toliptset
Twitter: twitter.com/toliptset
SoundCloud: soundcloud.com/toliptest