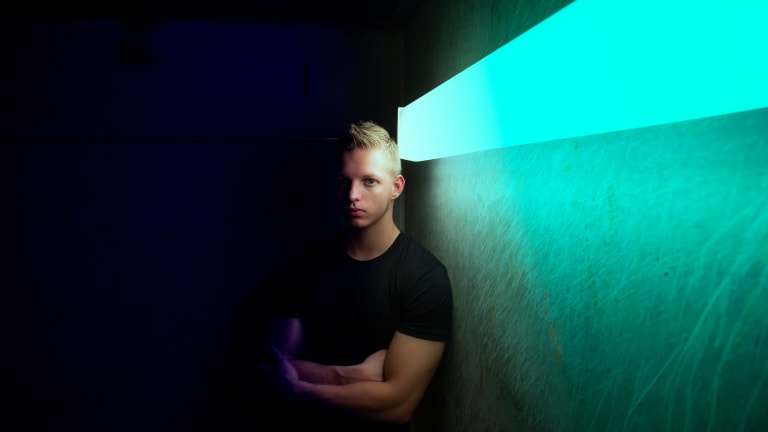 Dive into Another Realm with Deadzone's New Album, Wandering The Abyss
From dubstep to chillout, Deadzone explores the full electronic spectrum on his new full-length album.
The new full-length album by Deadzone, Wandering the Abyss, deserves to be a movie soundtrack. It's an emotional experience from each song to the next, covering a vast landscape of electronic genres such as dubstep, chillout, future garage and ambient. 
Inspired by cyberpunk and sci-fi culture, Deadzone pushes the boundaries of electronic music production to mesh with orchestral cues and unearthly soundscapes that will transform you into the lead character of a high-octane action film. Wandering the Abyss is a without a doubt an appropriate name for such a journey.
With fourteen total tracks of action and emotion, Wandering the Abyss is a massive body of work, comprising eleven Deadzone originals featuring collaborations with Cult, XTALS, and Sibewest, as well as three additional remixes by Asteroid Afterparty, Cult, and Coro. Set aside some time to do something epic and play this album from start to finish.
Nick Hutchison A.K.A. Deadzone is a DJ and producer from Raleigh, North Carolina whose release history is rife with experiential and cinematic sounds. His recent work is inspired by old school dubstep producers such as Chrispy and Cyberoptics, and cinematic electronic artists such as Siren, Captain Panic!, and Varien.
Stream or Download Deadzone's Wandering The Abyss LP today.
FOLLOW DEADZONE:
Facebook: facebook.com/deadzonesound
SoundCloud: soundcloud.com/deadzonemusic
Spotify: open.spotify.com/artist/3IDS5ws55GyG1VdlAzODqv