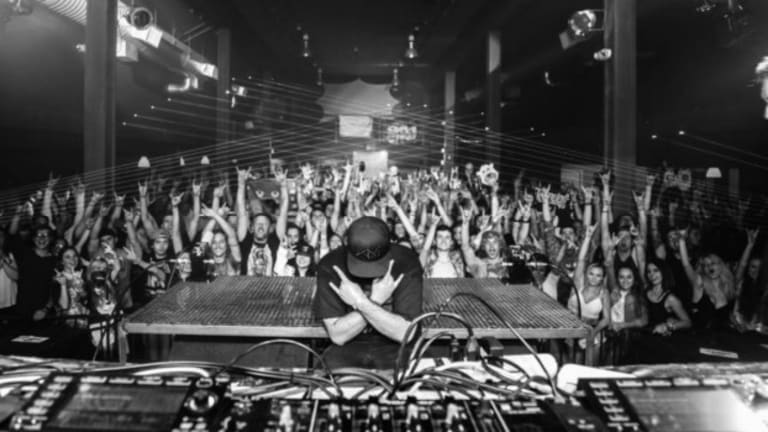 Decadon Releases New High-Energy Fall Out Boy Remix [LISTEN]
This takes us back...way back!
Donnie Miller, better known as Decadon, is a Colorado native DJ, producer, and guitarist. With a self-taught background in multiple instruments and a love for music and performing, he has earned the support of both fans and artists alike. Performing nationwide at countless venues and festivals alongside artists such as Diplo, Adventure Club, and Flux Pavilion, his career within the EDM industry is starting to skyrocket.
2017 alone has been one to remember for Donnie. In April, he released his EP titled "Brace Yourself", complete with 6 new songs. This May, he followed that with his first headlining show at the Oriental Theater in Denver, Colorado. The show was a massive success, and hundreds of dedicated fans in his "Headbang Gang" made it out to see him perform. This summer, Donnie hasn't slowed down yet, and doesn't have any plans to. Since his EP, he has released 4 new remixes on SoundCloud along with the third volume of his "Bang Your Head" mix.
His most recent release came out just yesterday, and is an intense remix of Fall Out Boy's "Sugar, We're Goin' Down". The Decadon Flip of the song starts out with the original guitar and vocals from the track. The build starts at the beginning of the chorus, and one of his signature hard-style dubstep drops soon follows. The chorus/drop pattern continues throughout the rest of the song, and it ends by fading out the guitar riff from the original track. This remix definitely takes you back to 2005, but is also guaranteed to bring out your inner head-banger.
Keep up with Decadon through his socials below, and be sure to catch him at Das Energi Festival in Salt Lake City, Utah next month!
Twitter: @decadon
Instagram: @decadon
Facebook: Decadon
SoundCloud: Decadon