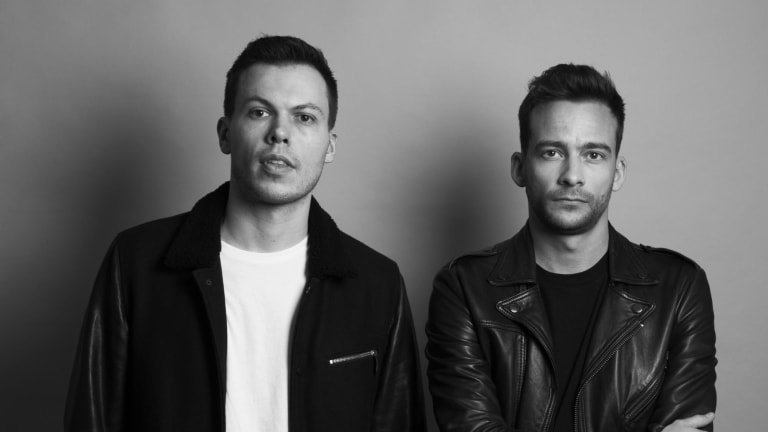 Delta Heavy Pays Tribute to Hans Zimmer With New Rendition of 'S.T.A.Y.'
Hans Zimmer gets a drum n bass twist!
There have been a lot of talking about Hans Zimmer and his amazing performance at this year's Coachella. A lot of artists have expressed their admiration for the legendary composer but seems like Delta Heavy has gone a step further.
The London duo has released their own rendition of 'S.T.A.Y.', a theme from the cult movie Interstellar, calling it their "most personal and ambitious tracks to date." The track is available for free download at their Soundcloud.
For a chance to catch Delta Heavy on tour, and maybe hear the new banger - check the dates below.
05-07 May 2017 - Middlelands 2017 - Todd Mission, TX, US
01—03 Jun 2017 - Revolution Festival - Timisoara, Romania
01—04 Jun 2017 - Dreamscape - Darlington, MD, US
22 Jun - 02 Jul 2017 - Electric Forest Festival 2017 - Rothbury, MI, US
29 Jun - 02 Jul 2017 - Nu Forms Festival 2017 - Wiesen, Austria
06-08 Jul 2017 - Blissfields 2017 - Winchester, UK
07 Jul 2017 - Echo Beach at Molson Canadian Amphitheatre - Toronto, ON, Canada
07—08 Jul 2017 - Digital Dreams Festival 2017 - Toronto, ON, Canada
21-23 Jul 2017 - Nozstock: The Hidden Valley 2017 - Bromyard, UK
03-05 Aug 2017 - Let It Roll Open Air Festival 2017 - Milovice, Czech Republic
11-14 Aug 2017 - Shambhala Music Festival 2017 - Salmo River Ranch, BC, Canada