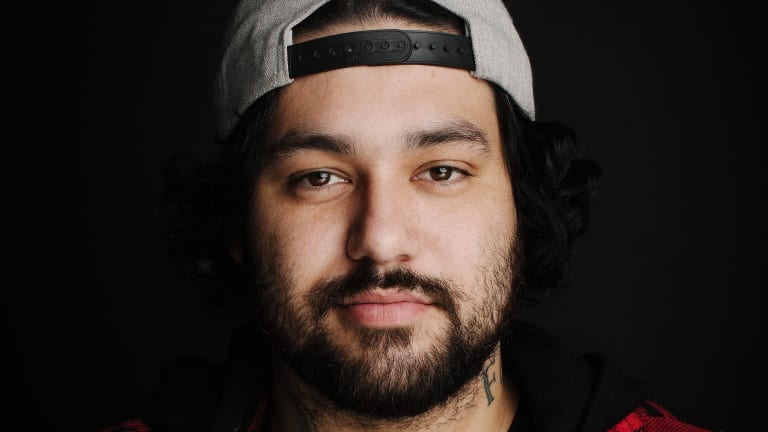 Deorro Unleashes Summertime Track "All This Time"
Deorro took us on a trip back to 2009 with this progressive banger.
Deorro (real name Erick Orrosquieta) is known for his "hard bounce" sound, but today he decided to give a nod to the progressive stylings of the mid-2000s. "All This Time" brings the heat right in time for summer. It's a breathy, feelgood track that will get you belting along after the first chorus line. This is a great example of Orrosquieta's versatility, transitioning from one of his latest releases, "Keep It Goin'" with Danny Avila. 
On the topic of the single, Orrosquieta said:
"I was in a nostalgic 2009 mood, and I really wanted to make something progressive, and at the same time I received the vocals for all this time, and they both fit together really well. It was an in the moment kind of thing, and I was really happy with how it was sounding as I was producing it. I really hope people like it and stay tuned for some behind the scenes videos of me making it because I actually recorded a lot of it and live streamed when I came up with the lead. 
The track has all the elements of a progressive house hit. The breezy vocals are addicting against the uplifting beat.  It would be the perfect song to blast at any pool party while also transitioning perfectly into a nightclub bop. 
Deorro is a Mexican-American producer that has made an impressive name for himself in the industry. His discography includes a myriad of original tracks, from his early hits "Yee" and "Five Hours" to his recent single "Bailar" and "Pika'" with Henry Fong, as well as collaborations/remixes with Chuckie, Axwell, Krewella, Laidback Luke, Carnage, Diplo, Tommie Sunshine, and more. 
FOLLOW DEORRO
Facebook: facebook.com/Deorro/
Instagram: instagram.com/deorro/
Twitter: twitter.com/deorro
SoundCloud: soundcloud.com/deorro