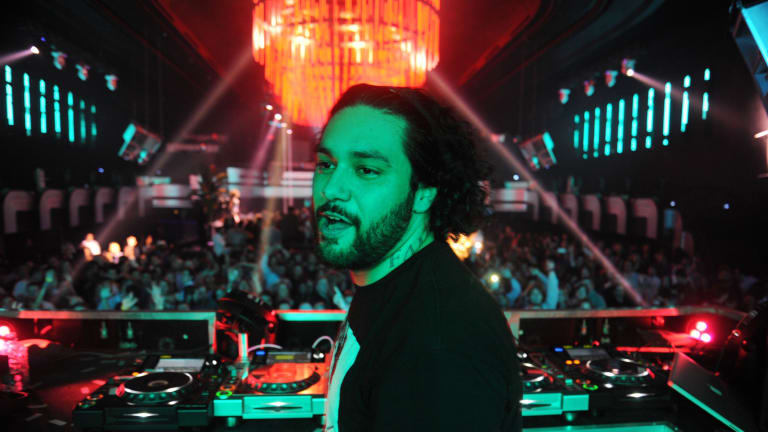 Deorro Teams Up with Danny Avila for Catchy Single "Keep It Goin'"
The two DJs just collided on a banger.
Deorro and Danny Avila just teamed up on a shiny, new track "Keep It Goin'." The release, out via Ultra Records, marks their first-ever collaboration and finds both DJs in the midst of hectic touring schedules. 
"Keep It Goin'" is a perfect combination of both artists' styles, mixing Deorro's ethnic influences with Danny Avila's ear for energetic house drops. A low-pitched vocal sample sets off the vibe before a guitar riff is introduced as the energy rises. The drop, as expected, totally flips the vibe of the track, as it's dominated by a gritty synth line, vocal samples, and fast-paced drums. 
"Keep It Goin'" marks Deorro's third single for the year, coming after the successful "Pica" featuring Latin singer Elvis Crespo and producer Henry Fong. Over the years the artist has amassed more than a billion streams on Spotify alone, and is definitely looking at a bright 2019. 
Danny Avila has come a long way ever since he entered the industry as young as 18. The artist, who just turned 24, holds the highest ever spot as a Spanish DJ and producer in the DJ Mag Top 100. 
Follow Deorro
Facebook: facebook.com/Deorro/
Instagram: instagram.com/deorro/
Twitter: twitter.com/deorro
SoundCloud: soundcloud.com/deorro
Follow Danny Avila
Facebook: facebook.com/dannyavilaofficial/
Instagram: instagram.com/dannyavila
Twitter: twitter.com/DJDannyAvila
SoundCloud: soundcloud.com/dannyavila