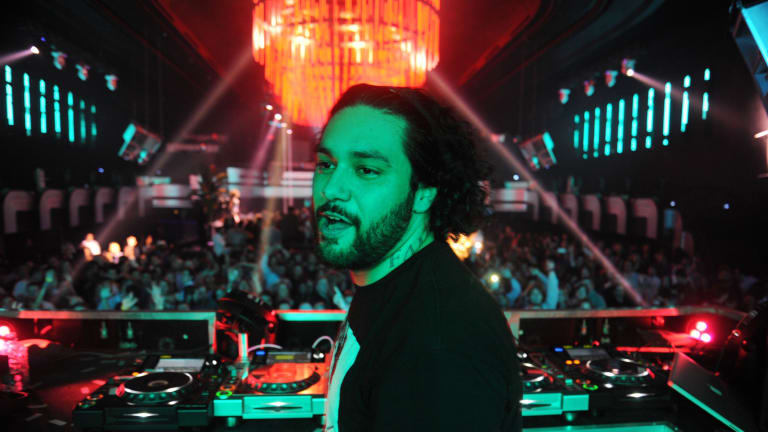 Deorro, Elvis Crespo and Henry Fong Team up for Energetic "Pica"
Deorro channels his roots once again.
Just released on Ultra Music, Deorro's latest hit comes in the form of "Pica," an energetic collaboration with producer Henry Fong and prominent Latin vocalist Elvis Crespo. 
"Pica" marks the follow-up to the 2017 international hit "Bailar" which, with the help of Elvis Crespo's vocals, allowed Deorro (real name Erick Orrosquieta) to attract massive new audiences and win a Billboard Latin Music Award in the same year. 
"Pica," which is accompanied by a lyric video, is the perfect combination of Orrosquiet and Fong's quality productions with Crespo's distinct style. In the track, Orrosquieta channels his Latin and pop influences into three minutes of madness, while Crespo's trademark vocals dominate the versatile, salsa-influenced production. Things start switching in the buildup, as the energy explodes into a high-tempo, synth-dominated vibe that is sure to destroy dancefloors around the world. 
Deorro is known for constantly putting his production skills to the test by exploring multiple genres of electronic music, and fusing them with his own diverse influences. He got his start at age 14 playing local gigs and he was already producing his own music at 17. He released his 26-track debut album Good Evening via Ultra Records in 2017, and his long catalogue includes collaborations with artists such as Steve Aoki, Diplo, Chris Brown, MAKJ and Quintino. 
Follow Deorro
Facebook: https://www.facebook.com/Deorro/
Instagram: https://www.instagram.com/deorro/
Twitter: https://twitter.com/deorro
SoundCloud: https://soundcloud.com/deorro