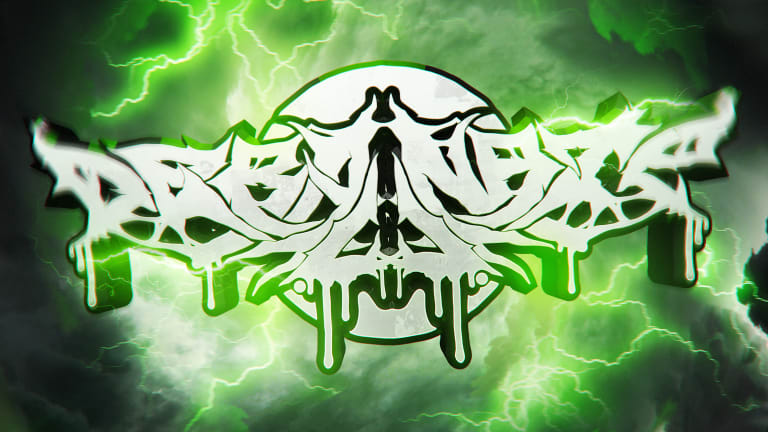 Deracinate Breaks Through with Bass-Heavy Debut Resonance EP
The four-track EP is out now on Full Flex Audio.
Hailing from New South Wales, Australia, Deracinate (real name Daniel Joyce) is expanding his influence worldwide with his debut Resonance EP, out now via Full Flex Audio. The four-track project explores different subgenres within the dubstep scene while also clearly establishing Joyce as a standout producer.
"Xila," the first track off Resonance, sets the tone with an extended cinematic intro. Joyce's ability to create an easily visualized, vivid atmosphere draws listeners in leading them to a fresh, in-your-face take on the standardized dubstep bass drop.
"This track was a big one for me, as it was actually something I had written two years ago, but a more basic version," said Joyce, on the making of "Xila." "I think that musically, it's one of my best tracks."
The word "deracinate," meaning to tear something up from the roots, accurately describes the sound Joyce has created for himself. The Resonance EP highlights the darker and heavier side of dubstep (also commonly referred to as tearout) that has recently been becoming more popularized by artists such as Mastadon and SVDDEN DEATH. To put it simply, it's music that will tear up any bass-loving crowd.
Though Joyce has some serious elevated production skills, the 20-year-old, self-taught producer says he has only been making music for about three years. "A lot of it was just curiosity at first," said Joyce, "but then it turned into a hobby that I could get excited about."
The Resonance EP also features "Nuke!," which takes on a non-traditional stylistic approach to riddim. Fans of this deep sound can catch a free download here. 
"I'm only just starting really, but I'm hoping everything will take off," said Joyce. "I want to one day make that track that keeps everyone talking about it for months on end."
Stream or download Deracinate's debut Resonance EP, out now on Full Flex Audio.
FOLLOW DERACINATE:
Facebook: facebook.com/deracinateprod
Instagram: instagram.com/deracinateprod
SoundCloud: soundcloud.com/deracinate
FOLLOW FULL FLEX AUDIO:
Facebook: facebook.com/fullflexaudio
Twitter: twitter.com/fullflexaudio
Instagram: instagram.com/fullflexaudio
SoundCloud: soundcloud.com/fullflexaudio