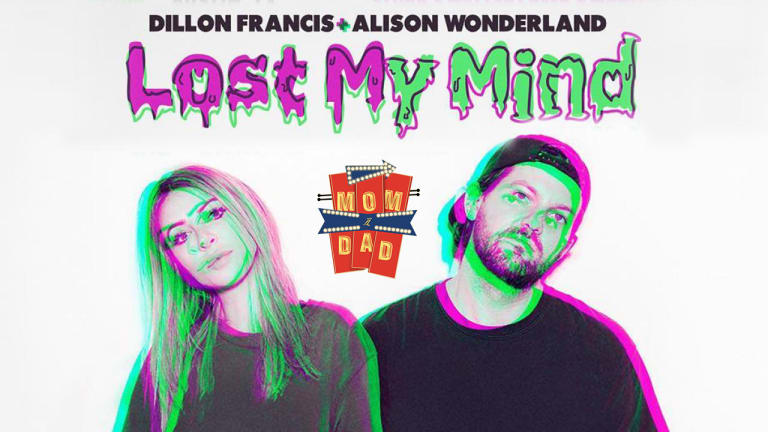 Dillon Francis and Alison Wonderland's "Lost My Mind" Gets Remixed by the Best and Brightest
Dillon Francis and Alison Wonderland's  Lost My Mind (Remixes) EP includes top-notch remixes from Mom N Dad, Duke & Jones, ARMNHMR and more.
Alison Wonderland and Dillon Francis have finally released the official remix pack for their massive collaboration, "Lost My Mind." They undoubtedly rounded up some of the best and brightest producers to put their own unique twist on the original hit single.
Boasting an eclectic array of remixes from highly talented artists such as Mom N Dad, Duke & Jones, WILDLYF and ARMNHMR, this compilation was well worth the wait. It's certainly one of the most diverse and well-rounded remix packs we've heard in a long while.

The two standouts remixes, those from Duke & Jones and Mom N Dad, touch on opposite yet complimentary sides of the musical spectrum. 
Duke & Jones bring their signature experimental flair, 80 BPM groove, and U.K.-inspired sound design to the forefront, transforming "Lost My Mind" into a complex, club-friendly record that is as addicting as it is unique.
Mom N Dad's remix comes on strong and hits you hard and fast, right in the feels. A bass-heavy midtempo banger that makes excellent use of the subtle fills, nostalgic melody, and intricate detail-work present in the original - their contribution to the remix pack is a nod to their newfound production chops and a sure sign that we'll be hearing great things from them in the near future.
Stream or Download the "Lost My Mind" remix pack today.
FOLLOW DILLON FRANCIS:
Facebook: facebook.com/dillonfrancismusic
Twitter: twitter.com/DILLONFRANCIS
Instagram: instagram.com/dillonfrancis
SoundCloud: soundcloud.com/dillonfrancis
FOLLOW ALISON WONDERLAND:
Facebook: facebook.com/awonderdj
Twitter: twitter.com/awonderland
Instagram: instagram.com/alisonwonderland
SoundCloud: soundcloud.com/alisonwonderland
FOLLOW DUKE & JONES:
Facebook: bit.ly/Duke-JonesFB
Instagram: bit.ly/Duke-JonesIG
Twitter: bit.ly/DukeJones-TW
SoundCloud: bit.ly/DukeJones-SC
FOLLOW MOM N DAD:
Website: momndadtunes.com/
Faceboook: facebook.com/MomNDadTunes
Twitter: twitter.com/MomnDadtunes
Instagram: instagram.com/momndadtunes
SoundCloud: soundcloud.com/momndadtunes