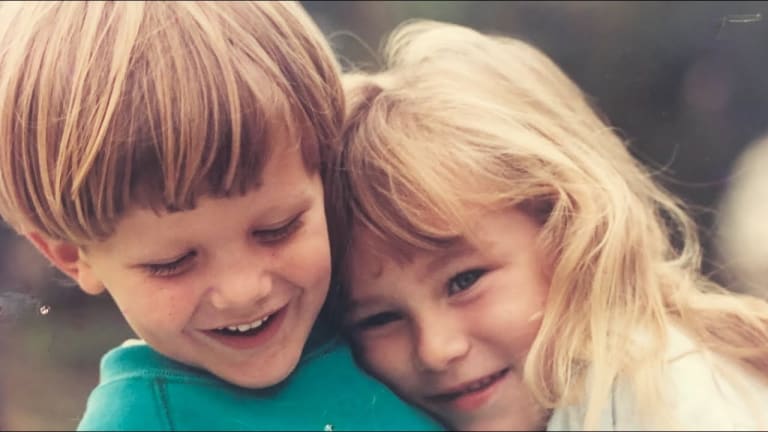 Dillon Francis Drops Maroon 5 Remix Dedicated to His Best Friend Who Died of Cancer
The producer shared a heartfelt message about his late friend.
After teasing the release of his new remix of "Memories" by Maroon 5, Dillon Francis has officially dropped the track and shared the heartbreaking meaning behind it. He has dedicated the song to his lifelong best friend and "soul sister" Noel Teacher Mor. The previous year she was re-diagnosed with malignant ovarian cancer which tragically took her life on September 30th, 2019, leaving behind her husband, Rob Mor, and their daughter Leia. 
The producer worked alongside her sister to create this heartfelt video in her honor and shared a beautiful message for his friend who was taken too soon. "My best friend Noel Teacher Mor passed away a few months ago," he wrote. "She was fighting an aggressive malignant cancer for the second time. I made this video with her sister Kelly Teacher to honor and remember her. We were inseparable as young children. Our families spent literally every weekend together it felt like up until we were teenagers."
The Maroon 5 track speaks on grief and loss. It was originally dedicated to their late manager, Jordan Feldstein, the older brother of actors Jonah Hill and Beanie Feldstein. Francis reworked the stripped-down track adding in brighter, pop-leaning beats. By changing the tone he's evoked the feeling of entering that next step in the grieving process - acceptance. It shines a light on being grateful for the time you had with that person versus dwelling on the fact they are gone. It's a truly beautiful tribute. 
The release of this remix comes right behind his recent EP, Magic Is Real. The artist is yet again proving his versatility and solidifying himself as a major leader in the EDM community. His ability to transition from pop songs like "Memories" to his traditional moombahton, trap and bounce sounds are why he's become such a global hitmaker.  
Alongside his dedication to Mor, he let it be known that though she is gone, she will continue to be a driving force in his life. He humbly requested that fans help honor her legacy by supporting Noel's greatest wish, which was to assure an education fund for Leia without her mother's presence. You can help by visiting http://www.ugift529.com/ and putting in the account code: N3Q-433.
FOLLOW DILLON FRANCIS:
Facebook: facebook.com/dillonfrancismusic
Twitter: twitter.com/DillonFrancis
Instagram: instagram.com/dillonfrancis
SoundCloud: soundcloud.com/dillonfrancis