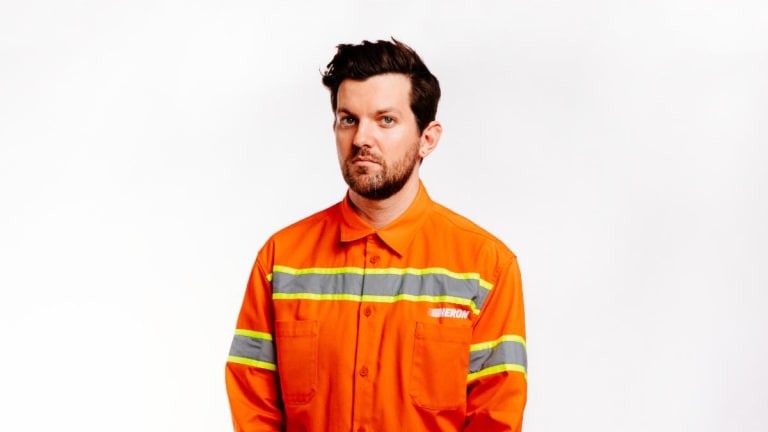 Dillon Francis Delivers Major Moombahton Energy with "DFR"
It's the latest single off the forthcoming 'Magic Is Real' mixtape
Moombahton extraordinaire Dillon Francis is back to drop the fifth track off his highly anticipated mixtape Magic Is Real, due for release November 15th via his imprint IDGAFOS and Mad Decent. "DFR" is the latest track to cast a spell on us, smacking listeners in the face with killer energy and the producer's signature sound. If your answer to turning up is "damn right," then this is the track for you. 
The processed woodwind instrumentals lead the track at the get-go, melding cultures into the dembow rhythm we've grown to know and love in Francis' productions. He keeps the chaotic energy cranked up with sharp bass stabs and a nice deep sub. The eclectic producer keeps the listeners on their toes with that last drop bringing in trap elements that will have your "beat drop" face making a surprise appearance. "DFR" is sure to get festivals and clubs alike shaking their hips like there's no tomorrow. 
The Grammy-nominated artist has been on a release spree, giving fans five of the eight tracks included on Magic Is Real. It follows the infectious insanity of "Still Not Butter," "Bomboclat (Light It Up)" featuring Bunji Garlin, "GO OFF (Nuthin' 2 It)," and "Bawdy" with TV Noise featuring Big Freedia, all which were featured on Magic Is Real, Pt. 1. 
Francis, proving yet again to be a jack of all trades, also has a seven-episode comedy series out on Funny or Die and Amazon Video. Like and Subscribe follows Skyy Goldwynne (played by Francis), "Hollywood's biggest manager" who locks his four influencer clients in a house with a camera.
FOLLOW DILLON FRANCIS:
Facebook: facebook.com/dillonfrancismusic
Twitter: twitter.com/DillonFrancis
Instagram: instagram.com/dillonfrancis
SoundCloud: soundcloud.com/dillonfrancis