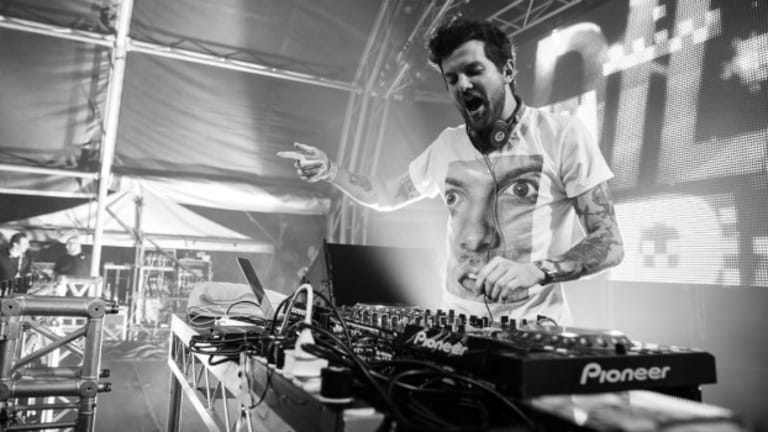 Dillon Francis Drops New Hit "Say Less" Featuring G-Eazy [LISTEN]
It's finally here!!
It's finally here!  Today, DJ and producer Dillon Francis released his new single "Say Less" featuring rapper G-Eazy.  Heavier and more trap focused than his previous single "Anywhere" featuring Will Heard, this song does an amazing job of showcasing his signature sound.  G-Eazy's vocals can be heard throughout the entire song, and match up perfectly with the rhythms and vibe heard in the track.
"Say Less" is the first track that Dillon has released on his own record label, IDGAFOS. The name for his record label comes from his single released in 2011 of the same name, which has become both his life and his label. To him, it means "to be spirited and happy... to never give a fuck or shit about anything but remaining positive." The phrase IDGAFOS can be found on his merch and at his live shows, as his record label, and said repeatedly throughout this new release.
Dillon and G-Eazy have been looking forward to collaborating for some time now, but their hectic tour schedules didn't line up until the beginning of this year. Three sessions later, this party track about finding love at a music festival was born.
Dillon Francis has definitely made a name for himself. When considering all of his dance-heavy tracks including "Get Low" with DJ Snake and "Coming Over" with Kygo featuring James Hershey, it's not surprising that he has over 4 million monthly Spotify streams. This year, he also renewed his residency at the Wynn Las Vegas and is scheduled to play at festivals all over the globe.
For a complete list of tour dates, head on over to dillonfrancis.com.