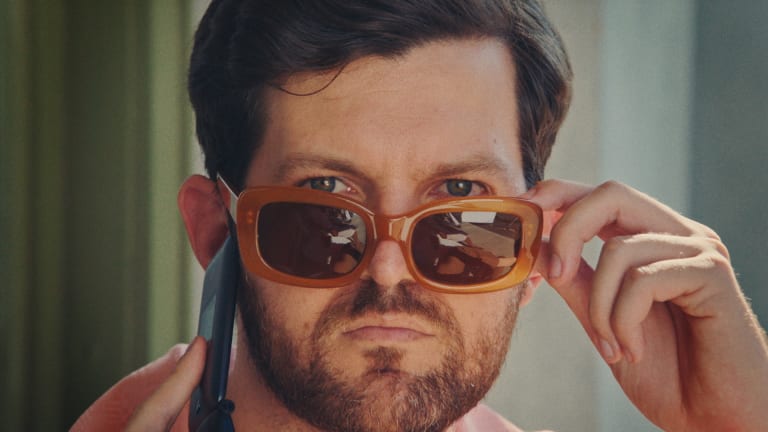 Dillon Francis Drops New "GO OFF (Nuthin' 2 It)" with Hilarious Music Video
In addition to his new single and video, Dillon Francis announced that his next mixtape will release November 15th.
Just days after releasing his entire Coachella set with new tracks throughout, Dillon Francis, dropped the first track from his upcoming mixtape Magic Is Real.  Accompanying the new single is a music video for his latest featuring Broad City's John Gemberling.
Fans of the Los Angeles-based producer will enjoy the simple yet addicting beat interwoven with some vocals that can't help but hype you up. The product is an unbelievably catchy tune perfect for any type of dancefloor.  
In typical Dillon Francis fashion, the video is equal parts hilarious and bizarre. The TV star goes around town gyrating his hips while maintaining intense eye contact with airplane pilots, elderly women, and more all while Dillon Francis glares in the background.
In addition to the music video and single release, Francis announced his next mixtape Magic Is Real will release November 15th, 2019 and feature appearances from Big Freedia, Bunji Garlin, and more.
"GO OFF (Nuthin' 2 It)" by Dillon Francis is out now on his own IDGAFOS imprint and Diplo's Mad Decent label. You can download or stream the new album here.
FOLLOW DILLON FRANCIS:
Website: dillonfrancis.com
Facebook: facebook.com/dillonfrancismusic
Twitter: twitter.com/DillonFrancis
Instagram: instagram.com/dillonfrancis
SoundCloud: soundcloud.com/dillonfrancis