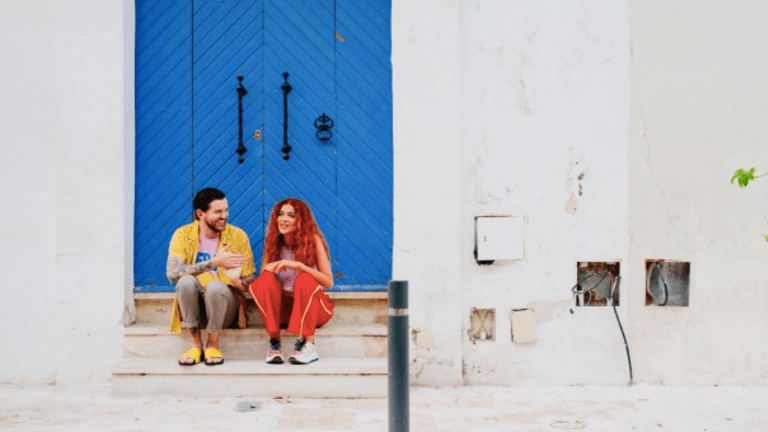 Dillon Francis Drops New Single and Music Video for "White Boi" Feat. Lao Ra
New Album "WUT WUT" Out Sept. 28
Today, Platinum-selling artist, DJ, and producer Dillon Francis released "White Boi" featuring rising Colombian "pineapple pop" vocalist, Lao Ra, the lead single off his forthcoming new album WUT WUT, due for release on September 28 via IDGAFOS records.
It's a fun, upbeat track with a catchy hook. It's a slower melody than some of his recent drops but that doesn't take away from its charm. 
"This record is really special to me because it's one of the few songs on my album that's in both English and Spanish," shared Francis. "I think Lao Ra is a freaking star, and working with her was a dream come true! It was so easy to write this song together, and we've already started working on many more. I can't wait for the world to hear 'White Boi'!"
"This is an ode to the white boys in my life and how exotic and endearing they are to me. Think Dillon loved the fact that he was a white boy himself. The song might be about something else tho' but that's for you to find out," added Lao Ra.
Wait, a minute. This track may have turned rated R, haha! Either way, it's worth a listen.
Make sure to catch up on all the songs Francis has dropped in prep for WUT WUT. He began teasing the album earlier this year with the release of tracks "Ven" (feat. Arcángel & Quimico Ultra Mega), "We The Funk" (feat. Fuego), "BaBaBa" (feat. Young Ash), "Look At That Butt" (feat. Jarina De Marco), and "Never Let You Go" (feat. De La Ghetto). "We The Funk" (feat. Fuego) debuted in the Top 20 at Spanish Pop Radio and earned Francis Artist Of The Week on Spotify's marquee ¡Viva Latino! playlist.
www.facebook.com/dillonfrancismusic
www.instagram.com/dillonfrancis
www.soundcloud.com/dillonfrancis