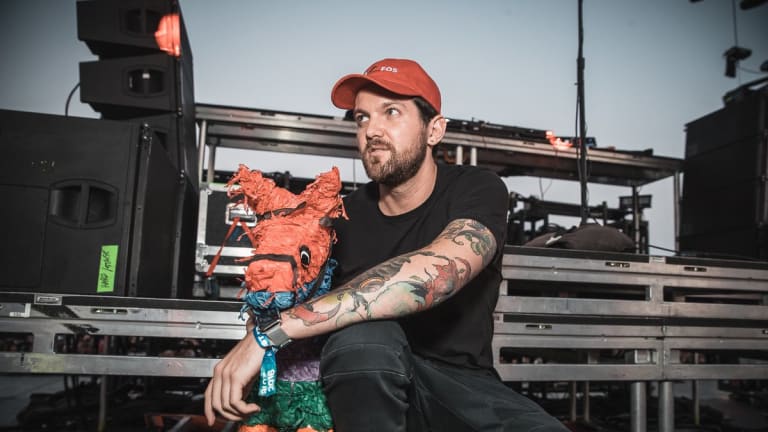 Dillon Francis Announces Upcoming Track in Hilarious New Video
Dillon Francis announces a new track in a way that only he could... by arguing with a piñata.
In true Dillon Francis fashion, an unreleased track was announced in a new video where he argues with a piñata and gets scolded thoroughly by a photographer. Although the video is more of a skit than an announcement, the caption from the accompanying tweet reveals its release date next week. 
Throughout the video, you can hear what many believe to be segments of the still-unnamed song alongside hilarious arguments with an inanimate object, Francis dressed up as a human piñata, and footage of a photoshoot gone wrong.
Earlier this month, it was revealed that Francis would be joining deadmau5, Excision, and more for this year's Escape: Psycho Circus. In addition to the festival news, Francis fans were delighted with the release of the track "Til I Die" with THEY just three weeks ago. 
At the time of writing, Dillon Francis has not yet revealed the name of the new track but has confirmed that it will release Wednesday, August 28th at 9 AM PST... if his piñata lets him finish in time. 
FOLLOW DILLON FRANCIS:
Website: dillonfrancis.com
Facebook: facebook.com/dillonfrancismusic
Twitter: twitter.com/DillonFrancis
Instagram: instagram.com/dillonfrancis
SoundCloud: soundcloud.com/dillonfrancis