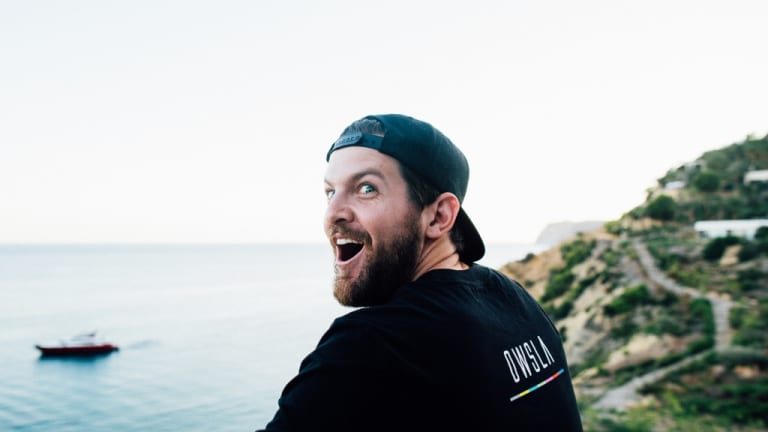 The Dillon Francis "We The Funk" Remix Package Is Here
Listen and enjoy Dillon Francis's "We The Funk" remixes today.
Today is a good day because Dillon Francis just released the "We The Funk" remixes. The DJ/producer incorporated cultural influences into the original track, recording it in Mexico with singer/songwriter Fuego. The remix package features artists Ape Drums, GTA, Scene Writers, Leon Lour, BOXINLION, and Courage.
You can stream/download the remixes here.
Also, watch this funny Dillon Francis video.   
Dillon Francis Tour Dates
06/15/18 - Las Vegas, NV - Intrigue Las Vegas
06/17/18- Las Vegas, NV - Encore Beach Club
06/23/18 - Las Vegas, NV - Intrigue Las Vegas
06/28/18 - Las Vegas, NV - Encore Beach Club
07/07/18 - Las Vegas, NV - Intrigue Las Vegas
07/07/18 - Las Vegas, NV - Encore Beach Club
07/13/18 - Las Vegas, NV - Encore Beach Club
07/15/18 - Las Vegas, NV - XS Nightclub
07/19/18 - Las Vegas, NV - Encore Beach Club
07/20/18 - Seattle, WA - Capitol Hill Block Party
07/22/18 - Paris, France - Lollapalooza Paris
07/27/18 - Las Vegas, NV - Encore Beach Club
08/03/18 - Chicago, IL - Lollapalooza
08/04/18 - Calgary, Canada - Chasing Summer Festival
08/05/18 - Pomona, CA - Hard Summer Music Festival
08/09/18 - Las Vegas, NV - Encore Beach Club
08/11/18 - Las Vegas, NV - Encore Beach Club
08/17/18 - Magna, UT - Das Energi
08/23/18 - Charleville-Méziéres, France - Cabaret Vert
08/24/18 - Nüburg, Denmark - New Horizons
08/25/18 - London, United Kingdom - SW4 Festival
08/25/18 - Daresbury, United Kingdom - Creamfields
08/26/18 - Haarlemmermeer, Netherlands - Mysteryland
08/31/18 - Las Vegas, NV - Intrigue Las Vegas